Apple Submits Revised Plans and Renderings for Apple's New Campus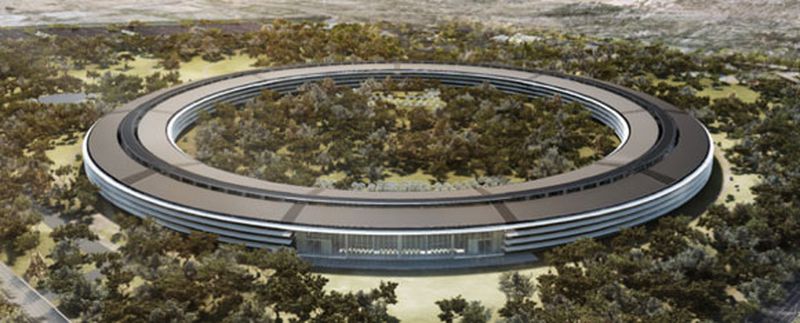 Click for full size
As noted by
iPhoneinCanada
, Apple has submitted
revised plans
for their so-called "Spaceship" campus proposal. The massive new campus is expected to provide Apple with approximately 2.8 million square feet for up to 13,000 employees. Steve Jobs personally presented the original plans to the City of Cupertino in June. Jobs
described it
as follows:
It's a pretty amazing building. It's a little like a spaceship landed. It's got this gorgeous courtyard in the middle... It's a circle. It's curved all the way around. If you build things, this is not the cheapest way to build something. There is not a straight piece of glass in this building. It's all curved. We've used our experience making retail buildings all over the world now, and we know how to make the biggest pieces of glass in the world for architectural use. And, we want to make the glass specifically for this building here. We can make it curve all the way around the building... It's pretty cool.
With the exception of the rendering included above, many of the other renderings
appear the same
as the previous images released. The newly revised documents do include detailed floorplans of how the 4 story building will be laid out. If all goes as planned, the structure could be complete by 2015.