PBS to Air 'Steve Jobs - One Last Thing' Documentary on November 2nd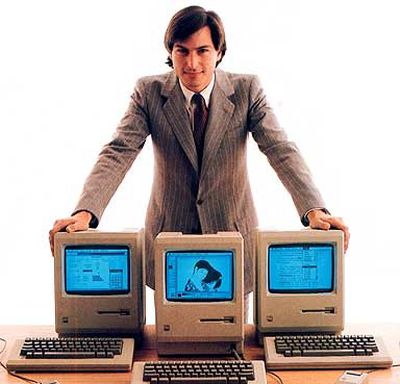 Tributes to Steve Jobs have been plentiful in the weeks since his death and his authorized biography by Walter Isaacson has revealed a number of new details about his life, but a new documentary from PBS set to premiere on Wednesday, November 2nd appears to offer insights from some unique people associated with Jobs.
Featuring interviews with, among others, Ronald Wayne, co-founder of Apple with Jobs and Steve Wozniak; Ross Perot, who invested in NeXT Computer when Jobs was running out of money; Walt Mossberg, principal technology columnist for The Wall Street Journal, who interviewed Jobs every year from 2003-2010; will.i.am, frontman and producer for The Black Eyed Peas, whose "I Gotta Feeling" currently ranks as the most downloaded iTunes song ever; Dean Hovey, designer of the original mouse for Apple; Robert Cringely, writer and host of the PBS series TRIUMPH OF THE NERDS: THE RISE OF ACCIDENTAL EMPIRES; Robert Palladino, calligraphy professor at Reed College, whose classes Jobs credited with inspiring his typography design for the Mac; and Bill Fernandez, who introduced Jobs and Wozniak in Sunnyvale, where the three hung out in his father's garage and tinkered with electronics.
The documentary will also include clips from a "never-before-broadcast" 1994 interview with Jobs in which he shares some of his thoughts on life.
The documentary examines Jobs' life from the perspective of understanding the influences that "shaped his character" and enabled him to revolutionize numerous industries. Steve Jobs - One Last Thing will premiere next Wednesday, November 2nd, at 10:00 PM on PBS stations around the United States.