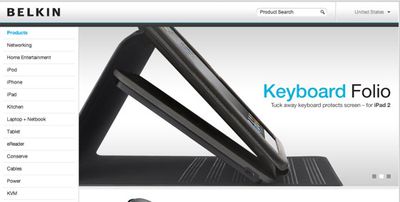 Belkin is offering half-off everything on Belkin.com for today, Friday, only. No minimum purchase required, just use coupon code "FB50" when you check out. However, it seems that Belkin's website is getting crushed under the weight of the deal and is responding only sporadically.
Belkin sells a wide variety of accessories, from wireless routers to iPad stands and bluetooth keyboards -- and iPad kitchen accessories.
Update: Apparently the 50% off deal runs through the end of the month, so if you have trouble getting through to Belkin's site today, you've got two more weeks to get through.
Hat tip to Gizmodo.