Earlier today, Apple released a update for iMovie that brought support to the iPad 2 alongside the iPhone 4 and 4th generation iPod touch. Support for the original iPad was notably absent. Fscklog has posted instructions on how to install iMovie on the original iPad using only the iPhone Configuration Utility 3.3 from Apple. The Configuration Utility was created for developers to manage provisioning profiles and installing ad-hoc applications, but in this case, can also be used to force the installation of iMovie onto unsupported hardware.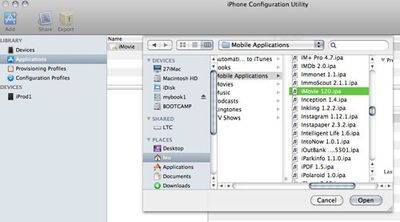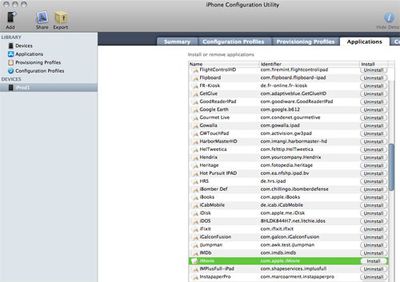 Once you've downloaded the iPhone Configuration Utility 3.3 (and iMovie 1.2), you must click "Add" and add "iMovie" to the application list (first screenshot). Then select your original iPad, and simply choose "Install" on iMovie from the Application list (second screenshot). This should install iMovie onto your original iPad.
Note that your iPad will need to be updated to iOS 4.3 first for this to work.