Steve Jobs Email Suggests In-App Subscriptions Don't Apply to 'Software As a Service'?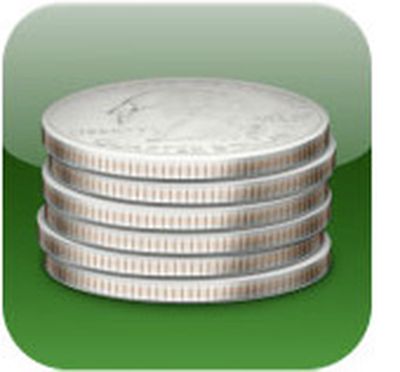 Apple's announcement last week introducing App Store Subscriptions has generated a lot of controversy across the web. At issue is Apple's policy requiring publishers to also offer all subscriptions through Apple's In-App purchase system which gives Apple a 30% cut. Meanwhile, publishers are still allowed to sell subscriptions outside of the App Store (and keep 100%) but they can't undercut the App Store price. From the original announcement:
"Our philosophy is simple - when Apple brings a new subscriber to the app, Apple earns a 30 percent share; when the publisher brings an existing or new subscriber to the app, the publisher keeps 100 percent and Apple earns nothing," said Steve Jobs, Apple's CEO. "All we require is that, if a publisher is making a subscription offer outside of the app, the same (or better) offer be made inside the app, so that customers can easily subscribe with one-click right in the app.
While the wording of the original announcement was aimed specifically at content publishers, there has been growing concern that the terms don't allow for "software as a service" (SaaS) apps as well. These are apps such as DropBox and SalesForce that provide specific services to users for recurring subscription fee.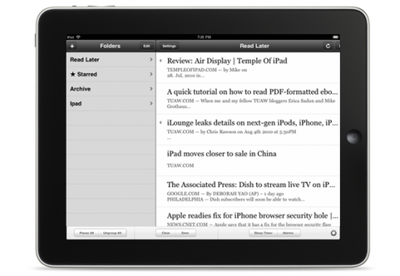 Readability for iPad
The issue was brought to the headlines yesterday morning when
Readability
announced that their app had been rejected due to the new subscription terms. Readability offers a subscription service priced at $5 per month which offers the users to view clutter- and ad-free versions of online content for easy reading. They believe they were rejected due to Apple targeting software service apps and not just ones serving up content.
DaringFireball's John Gruber, however, interprets this rejection differently, and believes that Readability is simply a publisher model, and thus subject to Apple's new terms:
Maybe I'm missing something, but these guys claiming to be surprised and disappointed by Apple's insistence on a 30 percent cut of subscriptions when their own business model is to take a 30 percent cut of subscriptions strikes me as rich. And how can they claim that Readability isn't "serving up content"? That's exactly what Readability does.
But Readability is not alone in their interpretation. TinyGrab, a screenshot sharing service, announced today that they won't be pursuing their iOS app due to the restrictions surrounding the new subscription system. TinyGrab offers premium subscriptions which gives paying customers additional storage and capabilities.
We really want to be part of the app revolution on OS X and iOS but it looks as though that may no longer be able to happen, until Apple fix these issues and welcome us in again.
Finally, Marco Arment, the developer of Instapaper, also seems to interpret Apple's new policies as affecting software as a service. He asks if apps that support Evernote, DropBox, Salesforce, LinkedIn, and 37signals will have to be removed for not offering subscriptions as in app purchases.


SalesForce, Evernote, Dropbox icons
One MacRumors reader also had these questions and emailed Apple CEO Steve Jobs with these same concerns. He wrote:
Hello Steve,
As a full time iOS developer, I am concerned (and confused) withe the new App Store guideline regarding "Apps offering subscriptions" (section 11.12).
Most of the iOS apps I have developed, as a contractor for other businesses, have been free apps that had login screens to allow the user access to some amount of private data. and/or service. These businesses have all been well established companies that sell some kind of service to their customers (Software As a Service companies) and the iOS app was merely another "portal" for their users to access their data/services (in many times, in a limited i.e. "mobile" fashion).... for example; SalesForce. I am concerned that most of these businesses will choose to not develop an iOS app for their customers if the IAP & subscription policy was in place.
Would these type's of free apps be still be allowed in the App Store or will they now be expected to use IAP?
To this, Steve Jobs replied in his typically short and, unfortunately, somewhat vague response:

We created subscriptions for publishing apps, not SaaS apps.
Sent from my iPhone
On the surface, our interpretation of this response is that the new in-app subscription rules simply don't apply to Software-as-a-Service. And, if you review the new guidelines and press materials that Apple has released, all the context is specifically related to publishers of content.
Based on that interpretation, apps such as DropBox and even TinyGrab may not be subject to the new rules. Readability's rejection, however, shows there are some borderline cases where the line between publisher and service provider is a bit blurry. Hopefully, Apple will provide more clarity on this issue.