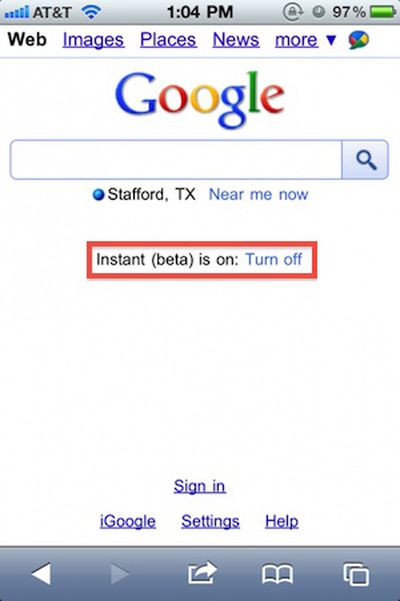 9 to 5 Mac notes
that Google has started rolling out its "results-as-you-type" Instant search feature to users visiting the company's homepage on iOS devices. The feature does not yet appear to be available in all locations within the United States, but it should presumably be coming soon to those who have not yet seen it appear.
Notably, the feature is opt-out, meaning that it will be the default behavior for users on the company's site unless they choose to turn it off.
Update: Google has now issued a blog post announcing the launch of Google Instant on iOS and Android in the United States.