Steve Jobs Confirms iPad-Like Tablet Concept Preceded iPhone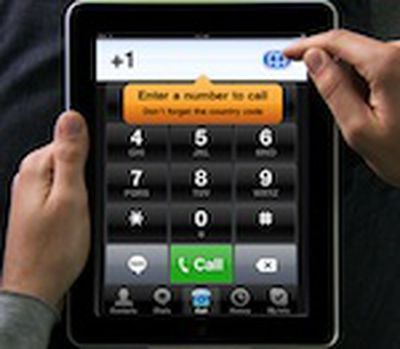 One of the tidbits picked up from Apple CEO Steve Jobs' appearance at the All Things Digital conference tonight was his confirmation that the iPad actually preceded the iPhone, beginning life as a multi-touch tablet project before Jobs realized that it would make an ideal interface for a mobile phone. As related by the Associated Press:
Jobs says he had the idea to ditch the keyboard for what he calls a multi-touch display in the early 2000s, although the company was working on a telephone at the time. That's when a prototype came to him that used the device's now-famous scrolling mechanism.
"I thought, 'My God we can build a phone out of this.'"
The revelation seems to be coming as a surprise to many observers, but those who have followed Apple's work for some time may remember that this piece of information has been shared before.
The first hint of it came in a January 2008 Wired article profiling the history of the iPhone, although little detail about the actual evolution of the iPhone from the iPad-like tablet was given.
Jobs had reason to be confident. Apple's hardware engineers had spent about a year working on touchscreen technology for a tablet PC and had convinced him that they could build a similar interface for a phone.
Two months later, The New York Times added some additional color to the tablet-iPhone relationship, revealing that the tablet had been internally codenamed "Safari Pad" and confirming that it had been repurposed for use in the iPhone.
Apple's multitouch technology began life not as a cellphone, but as a notepad-sized skunkworks project internally dubbed Safari Pad, run by Tim Bucher, then Apple's head of Macintosh hardware. To his credit, Mr. Jobs seized on the technology and morphed it into the iPhone.
In today's interview, Jobs noted that he directed his engineers to pursue the mobile phone angle for a multi-touch device over the tablet form factor because the mobile phone market was the more important one to tackle at the time. Once Apple built some momentum with iPhone OS through the iPhone and iPod touch, it was able to take the tablet concept back off the shelf and turn it into the iPad.