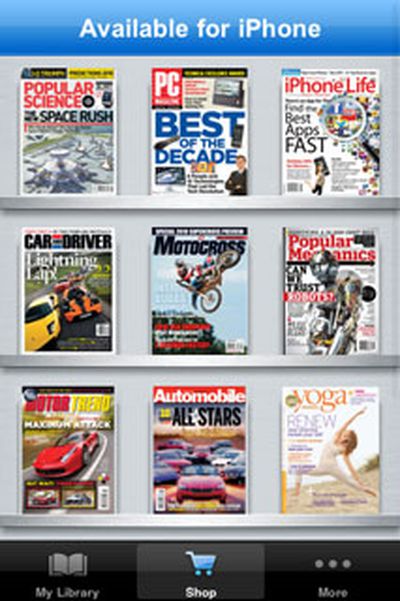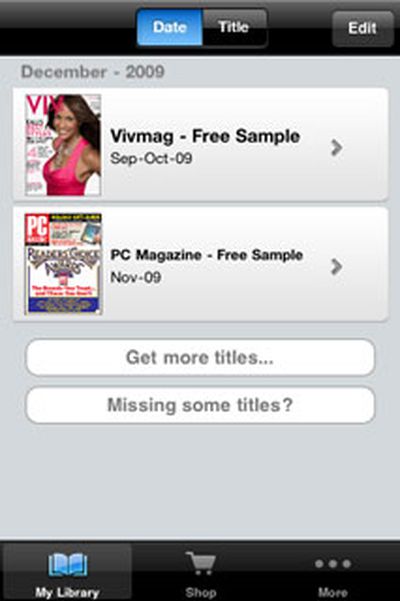 Zinio, a digital publisher of magazines and books, announced the launch of its new magazine reader iPhone app today. The app [App Store link] offers Zinio subscribers the ability to read select magazines on an iPhone or iPod touch, featuring zoom capabilities and a special enhanced text reading mode as well as other multiimedia features.
Only a handful of magazines in Zinio's portfolio are currently available for reading through the iPhone app though more will be available in the future:
Zinios highly anticipated free application for the iPhone and iPod touch initially launches with access to titles including: Automobile Magazine, Car and Driver, Chicago magazine, iPhone Life, Marie Claire, Motor Trend, PC Magazine, Popular Mechanics, Popular Science, Redbook, The Independent Guide to the iPhone 3GS, Transworld Motocross, Transworld Skateboarding, Vegetarian Times, VIVmag, Yoga Journal and many more. Subsequently, the rest of its global catalog of thousands of books and magazines will be released.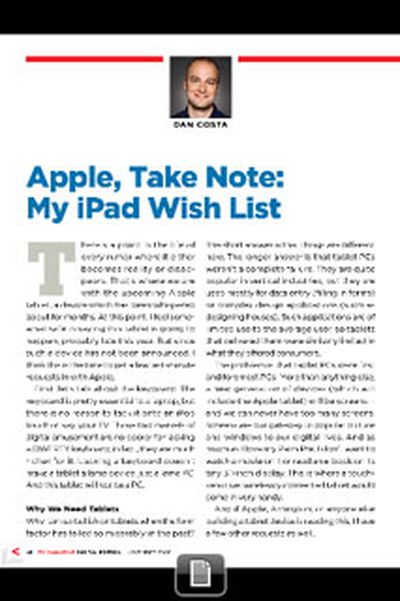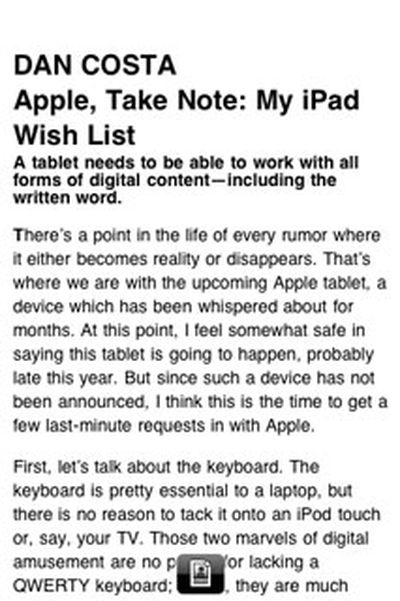 The normal view (left) and the optimized text view (right)
Users can purchase magazine subscriptions directly on their iPhone or iPod touch - tapping on a magazine in the Shop tab opens a page in Safari where the purchase options are available. Magazines can also be purchased from Zinio's web site, though only those compatible with the new app will be visible on an iPhone or iPod touch.
Magazines can only be downloaded when connected to a Wi-Fi network. Once downloaded, content can be read even when no internet connection is available.
Zinio also offers a reader application for the Mac. This application will display all other digital content in a Zinio user's library beyond those subscriptions that are currently compatible with the iPhone app.