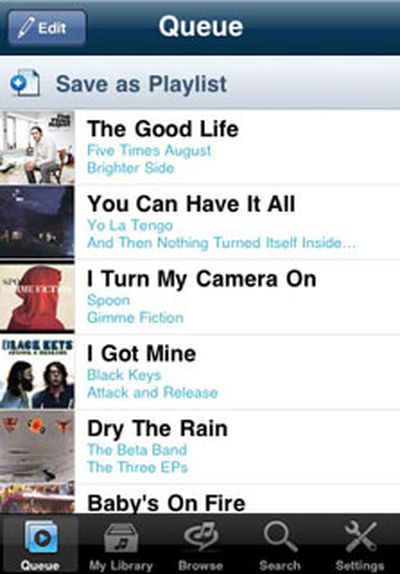 RealNetworks' Rhapsody app has been approved and is now in the App Store. The app, which provides on-demand streaming music, had reportedly been submitted to Apple just over two weeks ago.
The RealNetworks blog elaborates on how the app works for subscribers and those who wish to try out the service:
If you're already a Rhapsody To Go subscriber, all you need to do is download the app and sign in. If not, we invite you to try out the all-you-can-eat service for free! The app is yours to test out, and learn to love, for seven days (no credit card required). After that, you'll need to either subscribe or continue not hearing what you want, when you want.
When first opening the app after downloading it, Rhapsody subscribers can get started right away by entering their username and password. Those who want to use the free 7-day trial will be directed to a web page via Safari to sign up.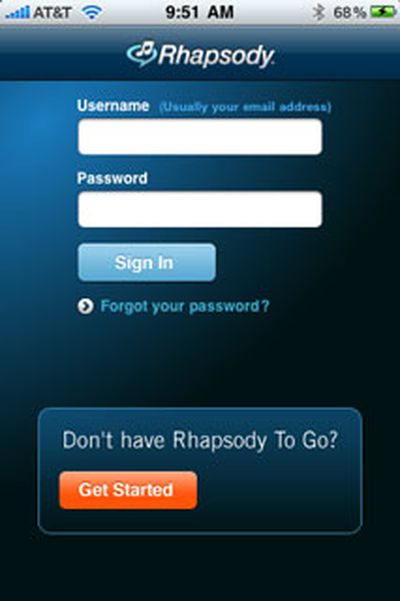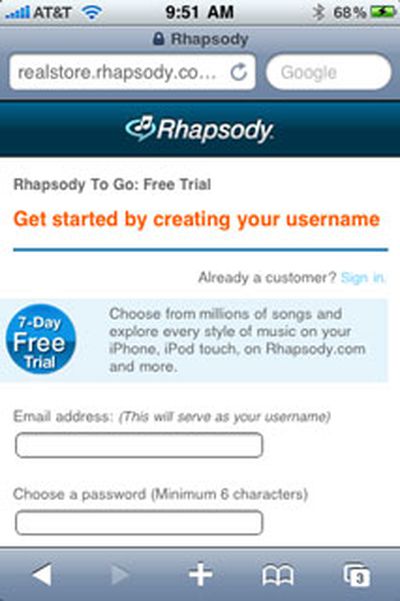 Initially, it appeared doubtful that Apple would approve an app that would provide competition to its own iTunes app and store. However, with the recently-approved
Spotify app
- another music streaming app that also requires a subscription - the approval of Rhapsody no longer seems out of the ordinary.
The Rhapsody app is free and can be found here in the App Store (link opens iTunes).