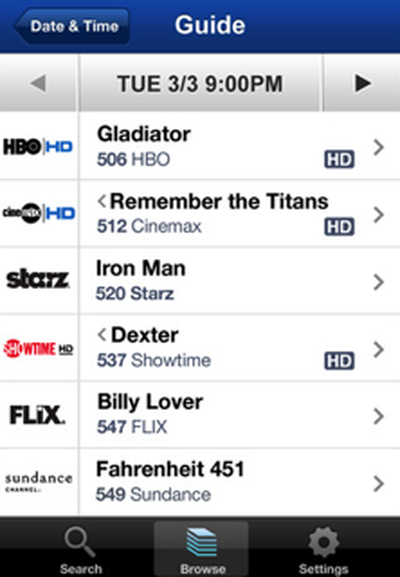 DIRECTV's iPhone application [App Store, Free] is now available in the App Store. The application allows DIRECTV subscribers to program their DVRs while on the go via Wi-Fi, 3G or EDGE.
- Search for any television show up to 14 days in advance
- Browse programs by channel or date & time
- Get program information instantly, including description, length and rating
- Record a single episode or an entire series
- Program Pay Per View movies to be recorded and ready to watch anytime
- Record to any DIRECTV DVR in your home
DIRECTV also notes that one of the following DVR models is required for remote recording functionality: DIRECTV PLUS DVR (models R15, R16, R22), DIRECTV PLUS HD DVR (models HR20, HR21, HR23) or TiVo Series 2 receivers with 6.4a software.