A Peek Inside Apple's Design Studio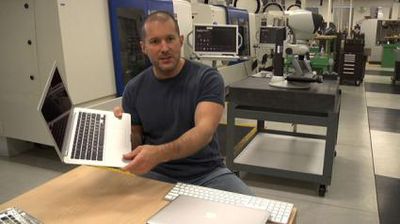 Gary Hustwit posts a rare photo of Apple's Jonathan Ive inside Apple's design studio.
We did a follow-up interview with Jony Ive at Apple in California last week, and enjoyed the opportunity of filming inside Apples design facilities. I felt like Charlie in Willy Wonka and the Chocolate Factory, except everything was made of shiny aluminum instead of candy. And there were no oompa loompas.
The movie called Objectified is an independent documentary about industrial design that will debut in March at South by Southwest:
It's a look at the creativity at work behind everything from toothbrushes to tech gadgets. It's about the people who re-examine, re-evaluate and re-invent our manufactured environment on a daily basis. It's about personal expression, identity, consumerism, and sustainability. It's about our relationship to mass-produced objects and, by extension, the people who design them.
Apple, of course, is amongst the companies featured.