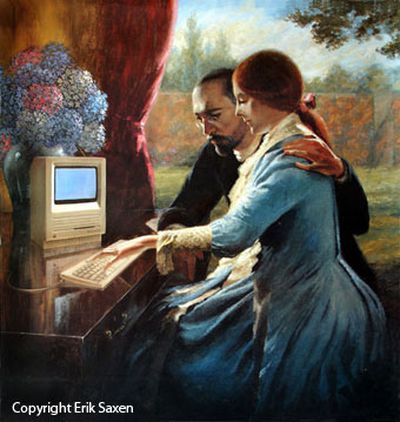 MyOldMac.net is seeking
a buyer the original artwork for a Swedish Mac SE ad campaign commissioned in 1987. The artist describes the history:
I painted them in Gothenburg Sweden in 1987 for HLR-BBDO advertising agency Stockholm. Tore Claersson was the art director with the vision to OK the marketing concept (now at or last seen at Ogalvy&Mather NY USA). Head of Apple in Stockholm at the time that OK'd the campaign was Isaac Stern.
These are original oil and mixed media paintings and are being offered in a collection.
We don't necessarily expect to find a buyer for this collection, but thought readers might be interested in viewing the artwork.