U.S. iPhone Launch, More Photos, and Impressions [Notice]
This morning marked the U.S. launch of the iPhone 3G, and it is proving to be an impressive launch indeed. Our members have been meeting up at various Apple and AT&T stores and sharing their impressions and photos.
Turnout appears to be heaviest at Apple's retail locations, however many AT&T locations still be managing to sell out in under an hour. At stores where stock has run out AT&T is accepting orders that will arrive within the next few days. Alleyinsider surveyed 10 AT&T stores in the New York City area. All 10 were out of iPhone stock today.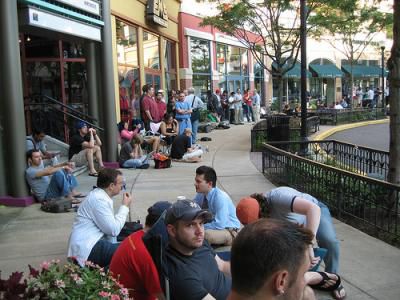 Clarendon, VA courtesy of blakespot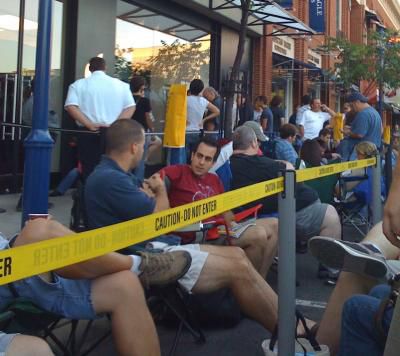 Columbus, OH, courtesy of iphonematt.
Apple is having major delays with their iTunes activation servers and a number of people have reported that Apple has simply let them go home to finish the activation process. Overnight, U.K. customers had similar problems with activation.



iTunes unable to connect to servers
Notice
: The server problems extend to users who are trying to upgrade their iPhones and iPod Touches to the latest firmware update. In fact,
readers should avoid upgrading to iPhone 2.0 until these issues are resolved
. Until you are able to connect to the iTunes servers, your iPhone will be left in an unusable state after the 2.0 upgrade.
The Standard consolidates many reports of the widespread activation issues.
More Discussion:
- First Impressions of iPhone 3G
- Unboxing/Setup Photos
- Regional Meetups
- App Store discussion
- MobileMe discussion - new forum
- TouchArcade.com - iPhone Games and Apps