Mac OS X Leopard DVD Photos and Shipping Status
Some retailers have already received their shipments of Mac OS X Leopard. HardMac publishes photos of the Mac OS X Leopard Retail installation DVD: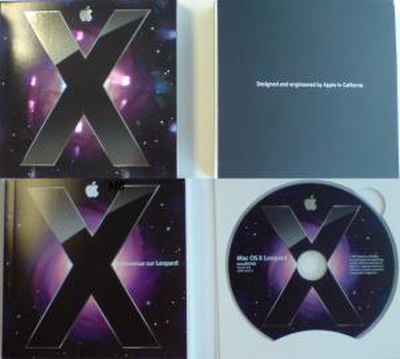 It appears that some have already obtained legitimate copies of Apple's latest Mac OS X operating system. Meanwhile, many customers are reporting that their Leopard orders have been "prepared for shipment" with a few reports that it has already shipped for some.
Discuss Leopard in our Mac OS X forums and join other MacRumors readers who are organizing meetups in their local regions.