And what would an Apple event be without the required Spy Shot... this time not in an elevator, however. The backstory to this dubious shot is that it was obtained by camera phone in the WWDC main event hall when this slide was shown on the screen. (click for larger)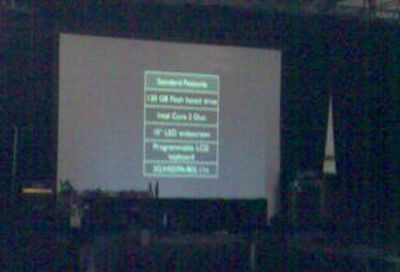 The photo is posted for speculation and entertainment purposes only. Few purported "spy shots" have ever been legitimate.
The photo was posted on an imageshack.us account.