8-core Mac Pro Leak at Apple UK? [Update]
Apple's UK Store leaks some information which suggests that 8-Core Mac Pros are coming soon.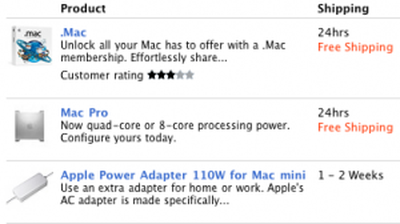 When searching for "Mac" in the UK Apple Store, the listing for the Mac Pro is:

Mac Pro
Now quad-core or 8-core processing power.
Configure yours today.
Rumors that Apple would incorporate two of Intel's Quad-core chips into a Mac Pro to produce an 8-core Mac Pro have been ongoing since late last year.
Update: Apple appears to have found it and have removed the text from their site.