Last week, Apple updated the 14-inch and 16-inch MacBook Pro models with M3 Pro and M3 Max chips for faster performance. There is also an entry-level 14-inch MacBook Pro with the standard M3 chip. Other new features include a Space Black finish for M3 Pro and M3 Max configurations, and 20% brighter displays.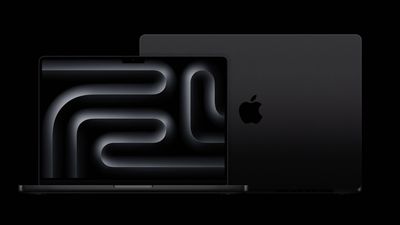 The new MacBook Pro models will begin arriving to customers and launch in stores on Tuesday, November 7, although M3 Max configurations do not launch until a few days later. Ahead of time, the first reviews of the laptops have been shared by select media outlets and YouTube channels, and we have rounded up some of them below.

Written Reviews
Geekbench 6 benchmark results for the new MacBook Pro models already leaked last week. The results showed that the M3 chip is up to 20% faster than the M2 chip, the M3 Pro is up to 6% faster than the M2 Pro, and the M3 Max is up to 50% faster than the M2 Max and roughly on par with the M2 Ultra chip.
CNET's Lori Grunin on M3 vs. M3 Max performance:
For a sense of practical scale within the M3 line, the MacBook Pro 14 with the base processor took just under 20 minutes to import (with lens corrections on import) and simultaneously create full-resolution previews of around 1,000 raw+JPEG photos and videos; the MacBook 16 Pro took just over 8.5 minutes. Lightroom import and thumbnail generation is CPU and memory-bound, which explains much of the difference.
Both the M2 Pro and M3 Pro are equipped with up to a 12-core CPU, but the M3 Pro has two fewer high-performance CPU cores. So while the M3 Pro is manufactured with TSMC's improved 3nm process, compared to 5nm for the M2 Pro, the chip's resulting performance gains are diminished due to this change. Apple says the M3 Pro also has 25% less memory bandwidth and one fewer GPU core compared to the M2 Pro.
M3 series chips offer not only performance and power efficiency improvements over M2 series chips, but they also have an upgraded GPU with support for hardware-accelerated ray tracing and mesh shading for improved graphics rendering in games.
Ars Technica's Andrew Cunningham on M3 Max graphics performance:
Graphics performance also sees a solid boost, more than you'd expect from just a pair of extra GPU cores. The M3 Max benchmarks around 50 percent faster than the M1 Max—and playing Baldur's Gate 3 on it with all the settings turned up was actually by-and-large a pleasant experience. The Mac still isn't a viable AAA game platform for most people, but Apple does seem to be trying, and if it ever succeeds, the M3 Max will be up for it.
Apple says the new Space Black finish features an "anodization seal" to "greatly reduce fingerprints," presumably compared to the MacBook Air's dark Midnight finish. Based on hands-on videos shared following Apple's event, the new anti-fingerprint seal does appear to be an improvement compared to the MacBook Air.
The Independent's David Phelan on the Space Black finish and fingerprints:
When Apple announced the new space black version, it made a big deal out of one aspect: although it's a matte finish, it doesn't collect fingerprints. Apple says this is down to what it calls "breakthrough chemistry" – there's an anodization seal that reduces fingerprint marks. Whatever the science, it really works. Marks may not vanish completely but they are very hard to spot.
MobileSyrup's Patrick O'Rourke:
What's most notable about Space Black is the anodization seal that prevents most grease and smudges from getting on the laptop. When Apple mentioned this during its keynote, I assumed it was just marketing, but to my surprise, it was tough to get grease to appear on the Space Black M3 MacBook Pro I've been using for the last few days. If your hands are exceptionally grimy, it's still possible and isn't entirely as perfect as I initially thought, but it happens so infrequently it's shocking.
Apple's tech specs indicate that all of the new 14-inch and 16-inch MacBook Pro models provide up to 600 nits of peak brightness for standard/SDR content, which is a 20% increase over the 500 nits maximum on the previous models. This means the laptops now have the same peak brightness as Apple's Studio Display.
Tom's Hardware's Brandon Hill on the brighter display:
In SDR content, brightness maxed out at 563 nits, which confirms Apple's assertion of a 20 percent boost compared to the previous generation. Switching to HDR content, we hit a maximum of 1539 nits with 40 percent coverage, compared to 1,470 nits for the older model.
Video Reviews