The Verge
By MacRumors Staff
The Verge Articles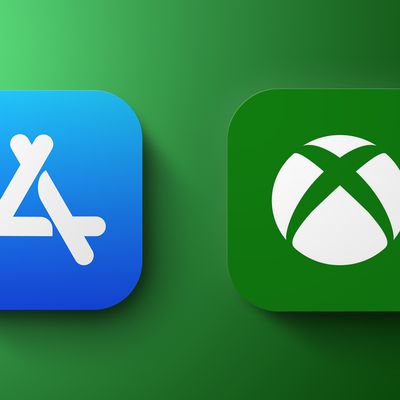 Microsoft's executive vice president of gaming, Phil Spencer, has discussed Xbox's approach to Apple Arcade, App Store fees, and game streaming on iOS via Safari in a new interview with The Verge. Earlier this year, Microsoft elected to withhold the launch of its Xbox games streaming service on iOS after it became clear that the project was no longer viable due to Apple's ‌App Store‌...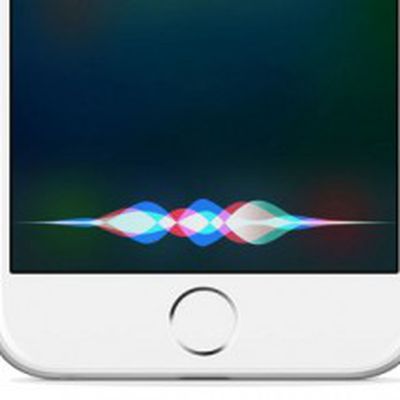 The Verge's Walt Mossberg today wrote a critical article on Apple's Siri personal assistant, exploring the service's shortcomings, mistakes, and inability to answer some simple questions that competing products have no problem with. Entitled, "Why does Siri seem so dumb?", Mossberg's article, covers several questions Siri couldn't answer, ranging from queries about political candidates to the...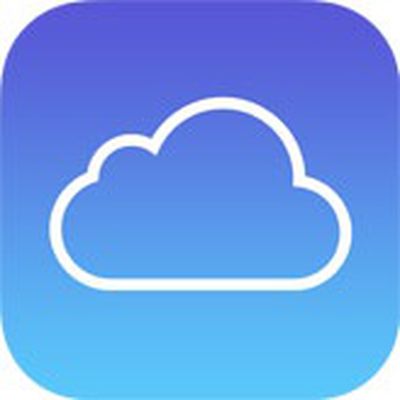 Apple's ongoing fight with the FBI over whether the company can be compelled to help the government unlock the iPhone 5c used by San Bernardino shooter Syed Farook has brought the full range of Apple's privacy policies into the spotlight. The details surrounding the case have made it clear that while Apple is unable to access information on iOS devices, the same is not true of iCloud backups....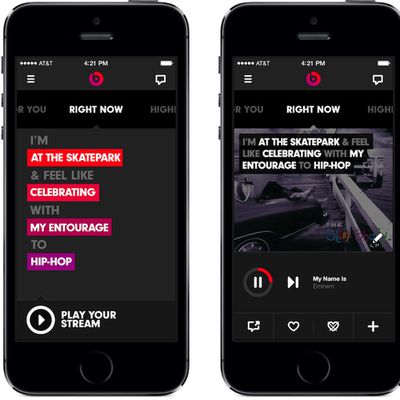 Apple has been leveraging its power within the music industry in an attempt to push music labels to stop licensing freemium tiers offered by Spotify and other streaming music services, according to The Verge. The company has also reportedly offered to pay YouTube's music licensing fee to Universal Music Group if the label stops allowing its songs on the website, a popular destination for music...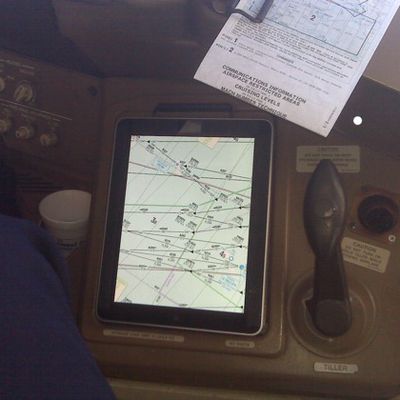 Issues with an app on iPads provided to pilots on American Airlines flights have delayed "a few dozen" flights, making it difficult for planes to take off and causing them to return to the gates to fix the issue, according to The Verge. An American Airlines pilot's iPad "Some flights are experiencing an issue with a software application on pilot iPads," American Airlines spokesperson Andrea...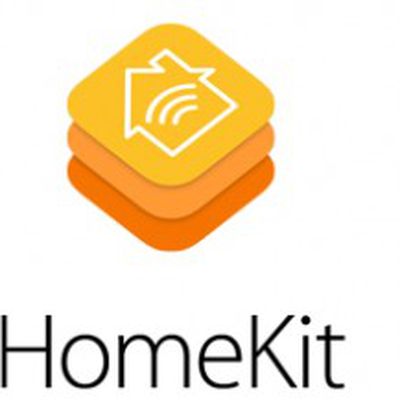 One of the major focuses at CES this year was home automation, with a number of vendors announcing their plans for devices integrating with Apple's new HomeKit ecosystem. One of the key features of these HomeKit devices has been the ability to control them from iOS devices via Siri, allowing users to turn lights on or off, close garage doors, and more with just their voices. As noted by The...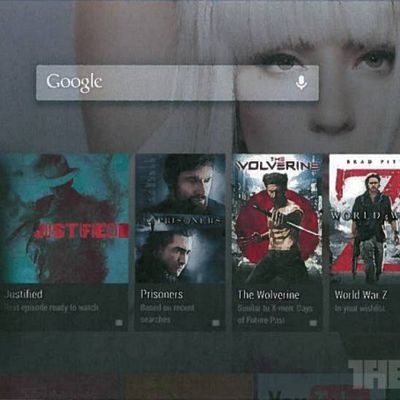 Google is gearing up to release a new Android TV set-top media box that utilizes a simple card interface with native apps and games, voice search, and a proactive recommendation system, according to new documents obtained by The Verge. The documents note that while Android powers the box's experience, the interface offers a series of "cards" representing different channel options, including...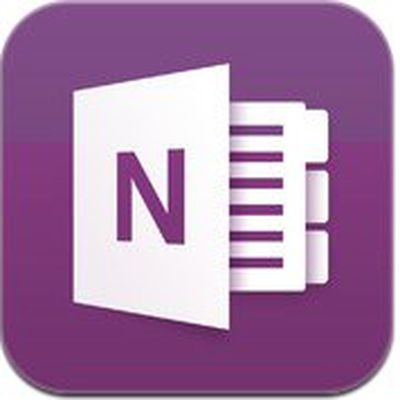 Microsoft is working on a version of OneNote for the Mac that will debut later this month, claims The Verge. This release will expand the note-taking software beyond its roots as a paid desktop app for Windows users and will complement the mobile apps that exist on iOS and Android. According to The Verge's report, Microsoft will drop the price on the note-taking app and release it for free to ...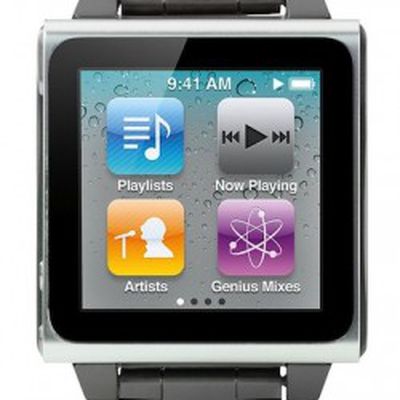 Piggybacking on Bloomberg's latest report about Apple's "iWatch" plans, The Verge has weighed in with its own claims about the project. Most notably, the report's sources claim that Apple is planning for the watch to run a "full" version of iOS rather a simpler operating system such as that seen on the iPod nano.Interestingly, we're also told that Apple's chosen to rework the full iOS to run on...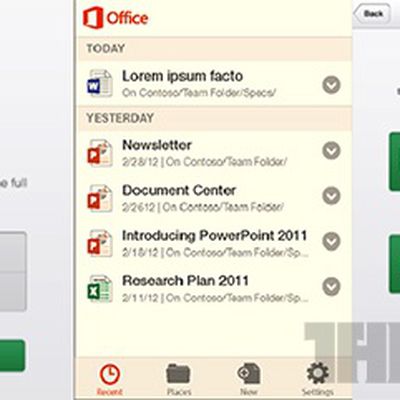 There has been a significant amount of discussion about Microsoft's rumored plans to bring Office to iOS devices, and The Verge now weighs in with additional details and a few screenshots from the project. According to the report, Office Mobile for iOS and Android will launch in early 2013 but will not offer anything close a true Office experience, with the editing functionality it does offer...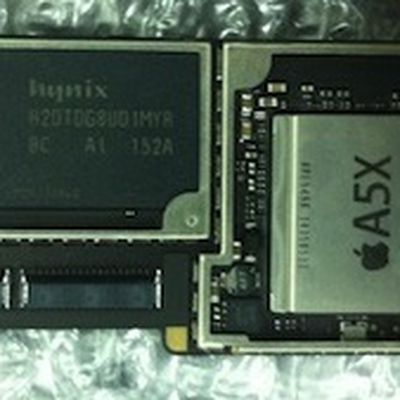 The Verge reports that Apple's iPad 3 launch tomorrow will see the inclusion of the A5X system-on-a-chip that first surfaced in a photo leak several weeks ago. According to the report, the A5X contains a dual-core application processor as found in the A5, but includes improved graphics capabilities and more RAM than found in the A5. Previously-leaked photo of claimed iPad 3 logic board with ...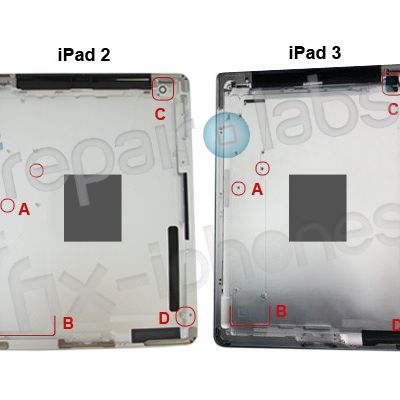 TheVerge's Joshua Topolsky summarizes the iPad 3 casing findings reported earlier today, but also adds his own sources regarding some details of the iPad 3. Image from RepairLabs As expected, the iPad 3 will reportedly include a 2048x1536 Retina Display, be nearly identical physically, and use the A6 processor. The A6 processor, however, is claimed to have a dual-core chip, not a...