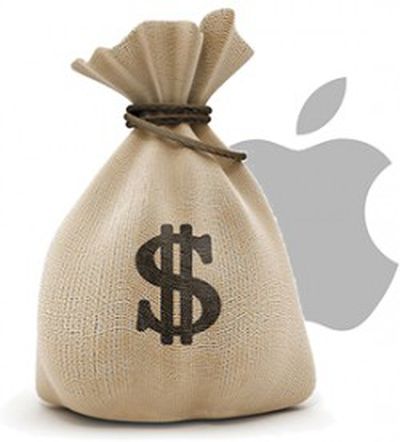 Confirming rumors reported last week, Apple on Monday issued a U.S. dollar bond in Taiwan that is estimated to raise between $1 billion and $1.2 billion (via Reuters).
The yield on the 30-year bond compares with a range between 4.2 percent and 4.3 percent ahead of its pricing, according to people familiar with the matter.
That yield comes in significantly lower than recent bonds by blue-chip multinationals such as Intel and Anheuser Busch InBev, but it is only the first issue of debt by Apple on the island, which is home to a number of the company's partners in the supply chain.
The total amount raised by the bond, which is callable after the second year, has yet to be finalized, said sources who spoke to Reuters and could not be named.
Cathay Financial Holding, the parent company of Taiwan's biggest life insurer, has reportedly bought a "small part" of the bond, since the yield is lower than others issued by Apple outside of Taiwan.
Apple has a large offshore cash pile and the company clearly sees debt markets as a viable way of financing its capital return program, which was recently increased to $250 billion following a $50 billion expansion in April. Apple is also said to be issuing bonds in Australia, and possibly Japan and Singapore, as part of broader plans to raise up to $4 billion in debt in the Asia-Pacific region.