Korea Herald
By MacRumors Staff
Korea Herald Articles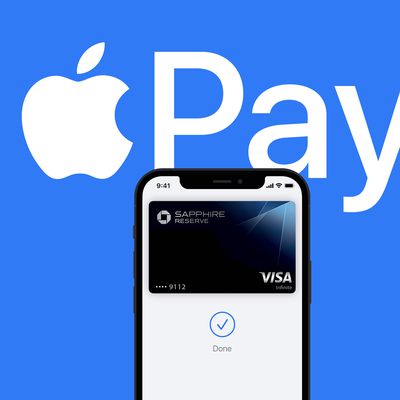 After years of discussions with local authorities, Apple Pay in South Korea has been approved by the financial regulator, paving the way for the mobile payment system to launch in the first half of this year (via The Korea Herald). "Having taken into consideration relevant rules and regulations and their interpretations, we confirm that credit card companies can push for the introduction of...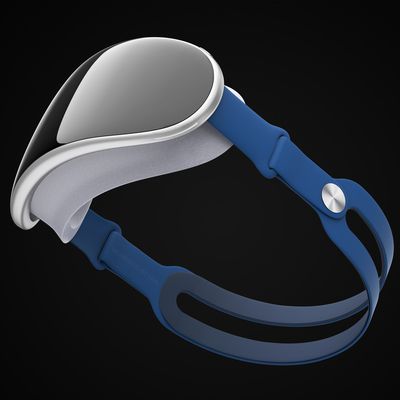 Samsung is significantly falling behind in the rush to bring augmented reality (AR) and virtual reality (VR) devices to market, partially due to the company's "obsession" with foldable smartphones, The Korea Herald reports. Apple mixed-reality headset concept render based on purported leaked information by Ian Zelbo Samsung's main competitors, including Apple, Microsoft, Meta, and Sony, are...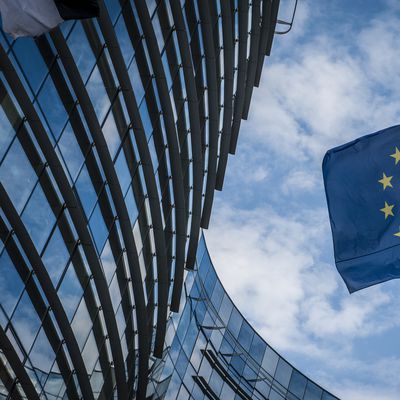 EU regulators are taking aim at up to 20 big tech companies, including Apple, as part of a "hit list" that seeks to curb their market influence, reports The Financial Times. The plans reportedly involve the demand that larger tech companies face tougher regulations than smaller competitors, data sharing with rivals, and increased transparency on data gathering. The move is part of a wider...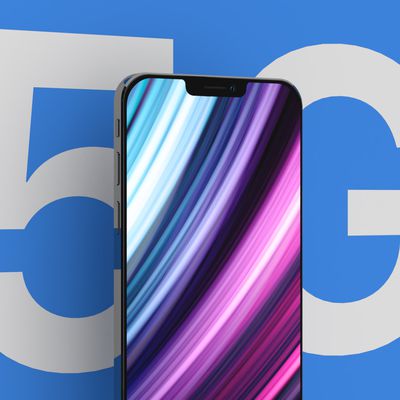 The upcoming iPhone 12 lineup may launch earlier than usual in South Korea, reports The Korea Herald. South Korean telecoms firms speaking to The Korea Herald have said that the ‌iPhone 12‌ lineup will launch ahead of its usual schedule. Normally, the release of new iPhones in South Korea comes about one month after launch in the United States. Last year, the iPhone 11 arrived in South...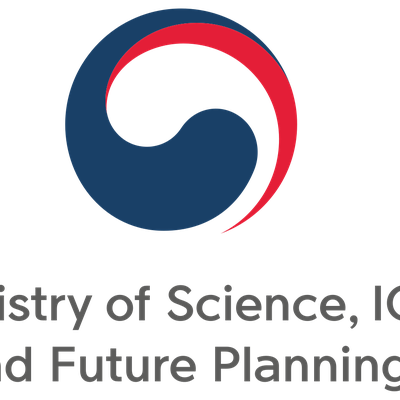 Last week, multiple startup companies in Korea called for an investigation into Apple and Google's in-app purchase practices. Now, The Korea Herald has confirmed that the Korean Ministry of Science and ITC will launch an investigation to look into the two companies' "excessive commissions." The investigation will examine platform fees, payment systems, and whether Apple and Google have...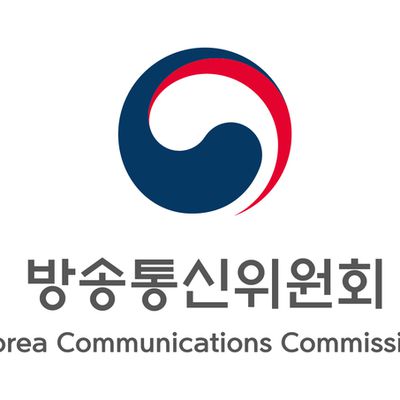 Multiple startup companies in Korea are calling for an investigation into Apple and Google's in-app purchase practices, reports The Korea Herald. An alliance of app developers and small companies submitted a petition to the Korea Communications Commission earlier today, asking for an investigation into whether Apple and Google may be violating Korean laws on in-app purchases and...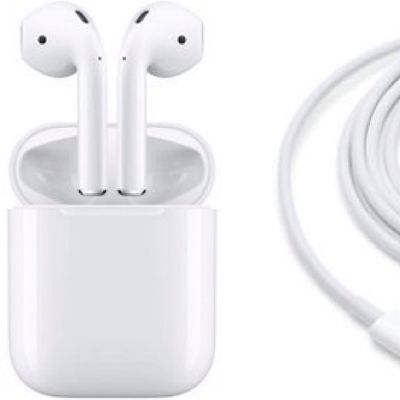 Apple will express its gratitude to Korean police for seizing fake accessories worth 1 billion won ($892,000) by presenting a plaque to officers at a local police unit, reports The Korea Herald. As a token of thanks, Donald Shruhan, senior regional director for Apple's Asia-Pacific operations, will visit the Bucheon Sosa Police Station in Bucheon, Gyeonggi Province, on Friday to deliver a...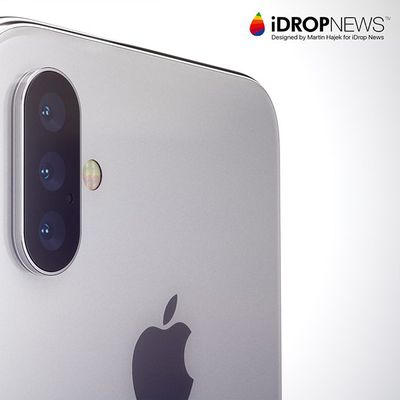 A new report suggests that the next flagship smartphones from Apple and Samsung could be equipped with three rear-facing cameras. A triple-lens iPhone X mockup by Martin Hajek via iDrop News The Korea Herald claims that the so-called iPhone X Plus, the widely rumored 6.5-inch version of the iPhone X expected to be announced this September, and Samsung's next-generation Galaxy S10, likely to...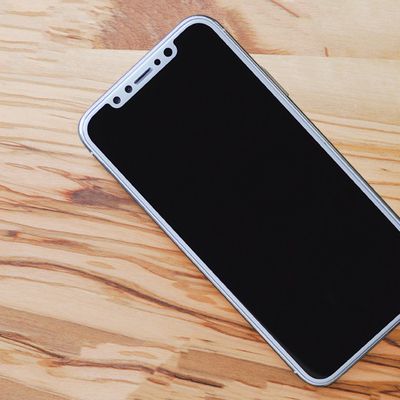 The front-facing 3D sensor on Apple's upcoming iPhone 8 will be the device's "crown jewel," able to unlock the iPhone 8 in a "few hundred milliseconds" to give users quick access to their smartphone and quickly authenticate Apple Pay purchases. The statement comes in a new report by Bloomberg, and follows on the heels of a recent article by The Korea Herald which used similar language to...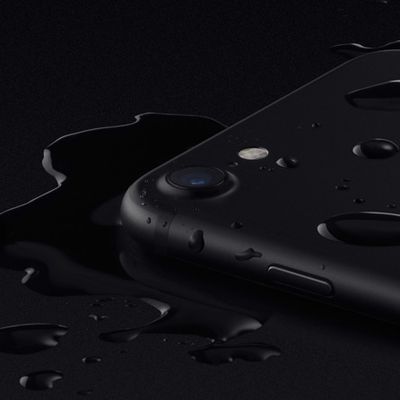 Apple's next-generation iPhone will feature IP68-rated water resistance, which would be an improvement over the IP67-certified iPhone 7 and iPhone 7 Plus, according to The Korea Herald. Samsung's Galaxy S7 is IP68 certified, and the Galaxy S8 is naturally rumored to be as well. In the IP68 rating, the "6" means the next iPhone would remain effectively dustproof, with "no ingress of dust" and ...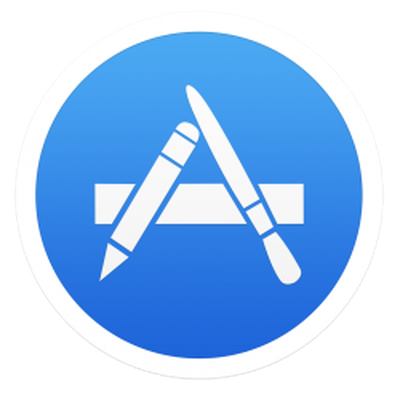 Apple and Google have been ordered by South Korea's Fair Trade Commission to revise their "no-refund" app store policies in addition to a number of other provisions, reports The Korea Herald. In response to the ruling, Apple reportedly stated that it would consider applying a revised App Store policy worldwide, with Korean officials requiring that Apple send a notice users when its terms and...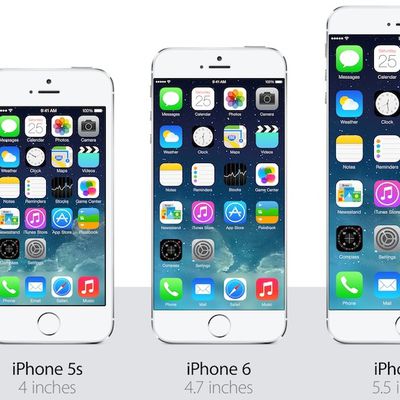 Apple's iPhone 6 will reportedly gain a "bezel-free" display when it launches later this year, according to a report from The Korea Herald focusing on both the next-generation iPhone and Samsung's upcoming Galaxy S5 smartphone. Mockup of iPhone 5s compared to larger bezel-free 4.7-inch and 5.5-inch iPhone 6 sizes No significant details about Apple's plans for the iPhone 6 are shared in the...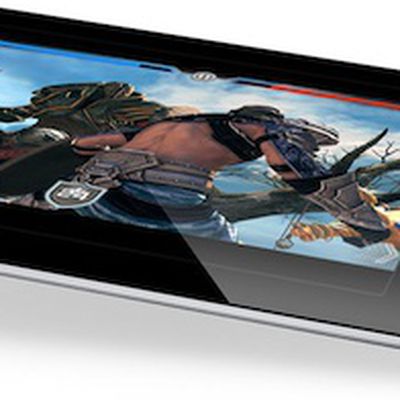 Talk of Apple turning to OLED displays for its mobile devices has arisen repeatedly for many years now, and those rumors have received another update with a claim from The Korea Herald (via Macworld UK) that Apple Chief Operating Office Tim Cook recently visited South Korea to discuss the possibility of adopting an active matrix OLED (AMOLED) display from Samsung for the next-generation iPad, a ...