Next iPhone Said to Have Even Better IP68-Rated Water Resistance
Apple's next-generation iPhone will feature IP68-rated water resistance, which would be an improvement over the IP67-certified iPhone 7 and iPhone 7 Plus, according to The Korea Herald. Samsung's Galaxy S7 is IP68 certified, and the Galaxy S8 is naturally rumored to be as well.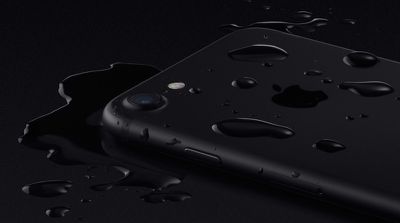 In the IP68 rating, the "6" means the next iPhone would remain effectively dustproof, with "no ingress of dust" and "complete protection against contact," while the "8" means the device will be even more water resistant. The Galaxy S7 is able to withstand 1.5 meters of water for up to 30 minutes.
For comparison, IP67-rated devices like the iPhone 7 offer the same protection against dust but only have water damage protection against immersion between 15 centimeters and 1 meter by definition. However, while keeping your device dry is best, tests have shown the iPhone 7 is typically more water resistant than advertised.
Apple describes the iPhone 7 as "splash and water resistant," but its fine print warns that "splash, water, and dust resistance are not permanent conditions and resistance might decrease as a result of normal wear." Despite having an IP67 rating, liquid damage is still not covered under Apple's warranty.