Announced in June at Apple's Worldwide Developers Conference, iOS 15 and iPadOS 15 are Apple's next-generation operating systems for iPhone and iPad.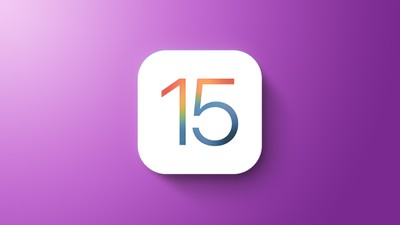 ‌iOS 15‌ and ‌iPadOS 15‌ include a number of new features and changes such as updates to FaceTime, improvements to notifications, built-in two-factor authentication support, and lots more.
‌iPadOS 15‌ also includes some
updates specific to Apple's tablet devices
such as
Home screen widgets and the App Library
that came to iOS last year,
new multitasking features
, and more.
iOS 15 Public Beta Release Date
‌iOS 15‌ and ‌iPadOS 15‌ are available now for registered members of Apple's developer program, and Apple has said they will be coming to the public beta program that's open to everyone sometime in July.
The first public betas of Apple's major iOS updates typically arrive about three weeks after the initial developer betas and correspond to the second developer beta versions, which would put a public beta launch this year around the end of June rather than into July.
Apple has on at least one occasion released the first public beta in late June after announcing a July release timeframe, so it's possible we could see a similar situation this year, but the most likely window for the initial public beta release is probably early July.
A full public release of ‌iOS 15‌ and ‌iPadOS 15‌ for all users will follow in the fall, likely in September or October.
Compatibility
‌iOS 15‌ and ‌iPadOS 15‌ are compatible with all devices that support iOS 14 and iPadOS 14, which includes devices dating all the way back to the ‌iPhone‌ 6s and iPad Air 2.
As always, Apple advises that betas should not be installed on users' primary devices, particularly early in the beta testing period, as there can be significant bugs and usability issues.
For further details on all of the new features for iPhones and iPads in ‌iOS 15‌, be sure to check out our dedicated iOS 15 roundup.