Fortnite
By MacRumors Staff
Fortnite Articles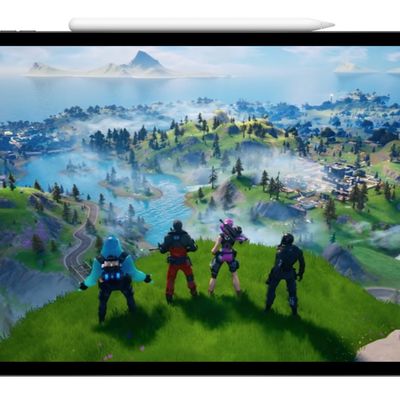 Epic Games' latest update to the iOS version of popular battle royale title Fortnite that enables iPad Pro owners to run the game at 120 frames per second. ‌iPad Pro‌ owners wanting to make the most of the Pro Motion display's high refresh rate for a smoother performance can find the 120fps mode in the Fortnite settings screen. Enabling the mode does come at the expense of visual quality...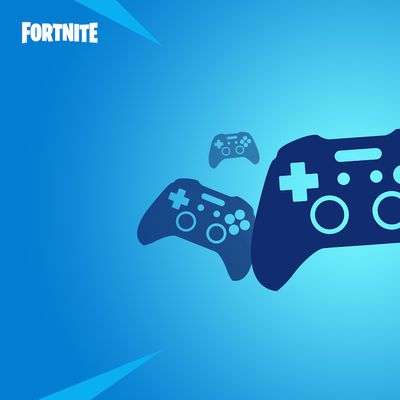 Fortnite today has been updated to version 7.30 on the iOS App Store, introducing support for MFi controllers on iPhones and iPads. This means that controllers like the SteelSeries Nimbus and Gamevice accessories can now be used to play Fortnite while connected to your iOS device (via TouchArcade). It's been nearly one year since Fortnite's Battle Royale mode launched as a standalone app on...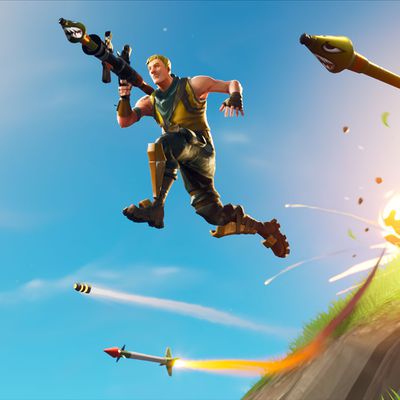 Fortnite players across platforms have taken to Reddit and Twitter over the past day to point out a few performance bugs plaguing the game in the wake of the new "High Stakes" event, with a glut of users calling the iOS game unplayable over the last 12 hours. Following the complaints, Epic Games this morning responded to players, stating that it is aware of the iOS performance issues and...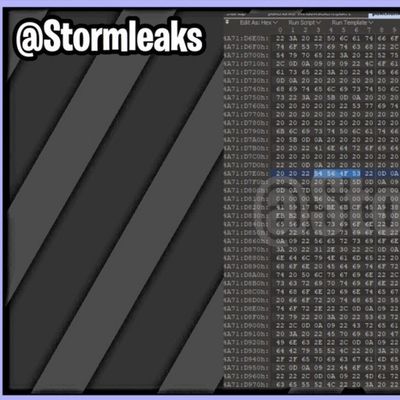 Fortnite could launch on Apple TV at one point in the future, according to a new discovery by the @StormLeaks Twitter account late yesterday. As reported by esports and gaming website Dexerto, @StormLeaks found a single line within Fortnite's code that references "tvOS," suggesting that Epic Games may be planning to launch the popular game on Apple's fourth- and fifth-generation set-top boxes...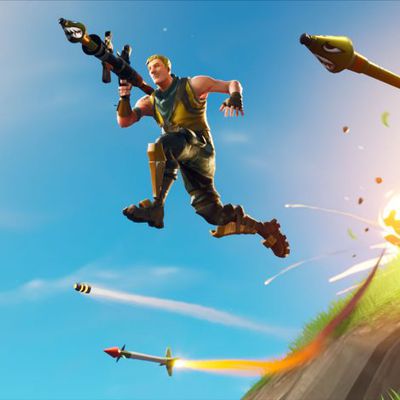 Fortnite, the ultra popular multiplayer battle royale game that's available for iOS devices, consoles, and PCs, is expanding to Android today, but Epic Games is launching Fortnite for Android in a unique way that's worth paying attention to. As outlined by our sister site TouchArcade, rather than releasing the game on Google Play or another Android marketplace, Epic has created its own...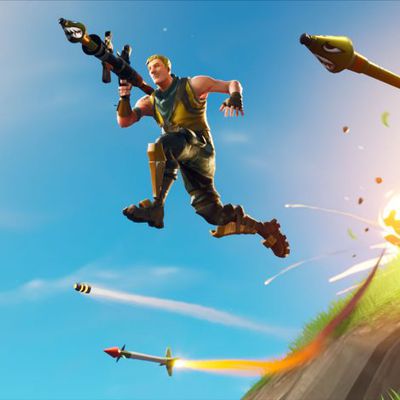 Popular battle royale game Fortnite has earned more than $100 million in revenue in its first 90 days of availability on iOS devices, according to new data shared by app analytics firm Sensor Tower. The figure means Epic Games' title for iPhone and iPad has become the second-fastest app to reach the milestone in its category. Clash Royale retains the top revenue record, earning the same...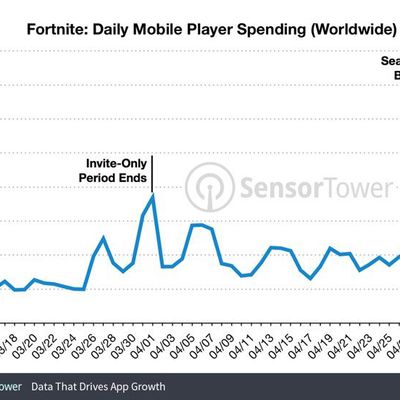 Popular battle royale game Fortnite has eared more than $50 million in revenue since its March 15 launch, according to new data shared this afternoon by app analytics firm Sensor Tower. Fortnite is free to download, but it encourages players to shell out cash within the app for "V-Bucks" that can be used to purchase customization items like emotes, outfits, gliders, and more. The minimum...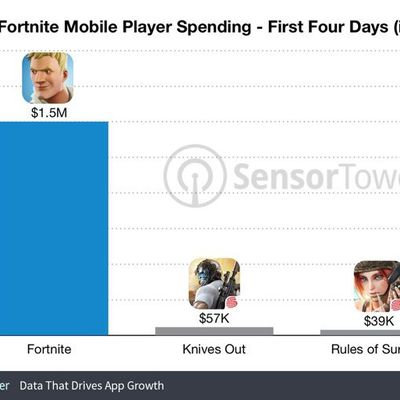 Epic Games' popular Fortnite Battle Royale game for iOS devices has grossed an estimated $1.5 million worldwide since its release last Thursday, according to figures shared this afternoon by app analytics firm Sensor Tower. Fortnite has topped the iPhone download charts in more than 40 countries since it was released, despite the fact that it continues to be invite only. As of now, it is the...

Epic Games' popular multiplayer game Fortnite Battle Royale is now available for download from the iOS App Store, and the first beta invites for the game have been sent out to those who signed up for the beta. The new free-to-play iOS game is identical to the Battle Royale mode in Fortnite for PCs, Macs, and consoles, and it is similar to other games of this style like PlayerUnknown's...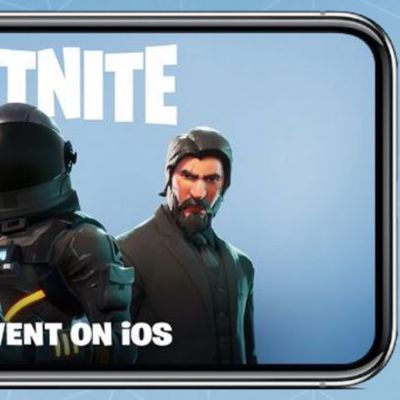 Epic Games has announced that it plans to bring hugely popular multiplayer game Fortnite Battle Royale to iOS devices in the near future. The acclaimed free-to-play title is coming to both iPhones and iPads and will be the "same 100-player game you know from PlayStation 4, Xbox One, PC, and Mac," with identical content and regular updates that match the console and PC versions. In...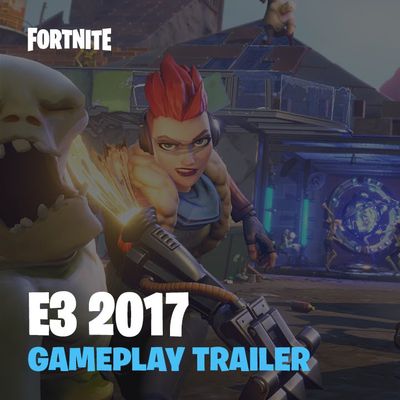 Epic Games today announced that the long-in-development survival crafting game Fortnite will finally launch with paid early access on July 25, coming to Mac, PC, Xbox One, and PS4. Epic Games creative director Darren Sugg said that Fortnite will eventually "evolve into a free-to-play title during 2018," but for those who want to play the game this summer, a few paid bundles will be up for offer. ...