EarPods
By MacRumors Staff
EarPods Articles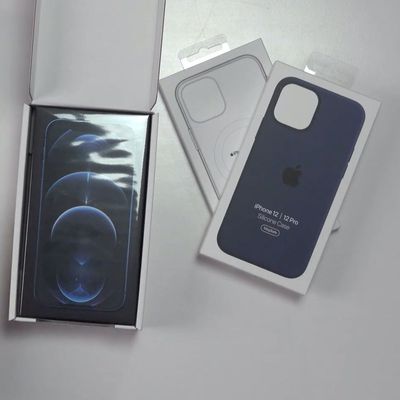 After the news that France would be the only territory to continue to include EarPods with the iPhone, it seems that Apple is not packing the earbuds within the ‌iPhone‌'s box (via iGeneration). Screenshot from TheiCollection's review video The French iPhone 12 and iPhone 12 Pro does not have a different retail box to accommodate EarPods, meaning that all ‌iPhone‌ boxes are consistent...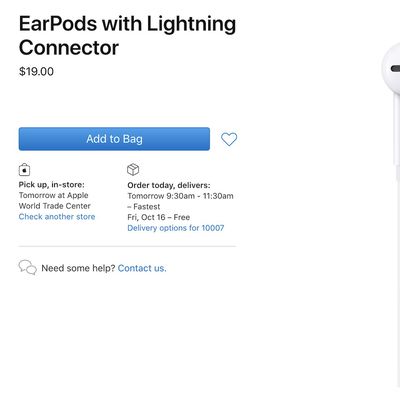 Apple today introduced its iPhone 12 lineup, and as was rumored, all four models ship without EarPods or a power adapter in the box. Starting today, the iPhone 11, iPhone XR, and iPhone SE will no longer include these accessories either. Apple's website encourages customers to use their existing Apple power adapter and headphones or buy these accessories separately, and to help offset the...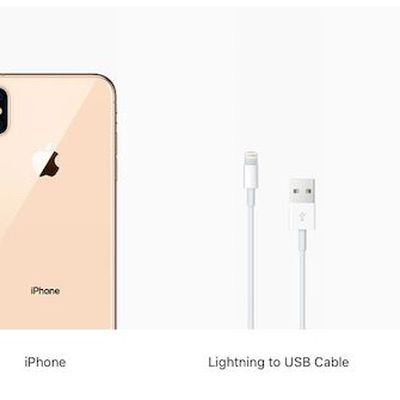 While it was recently reported that Apple has at least considered switching to USB-C on the iPhone, Japanese blog Mac Otakara believes that 2019 models will stick with the Lightning connector as a cost-saving measure. Based on its conversations with various accessory manufacturers, the blog also predicts that 2019 iPhones will continue to be bundled with the same old 5W power adapter,...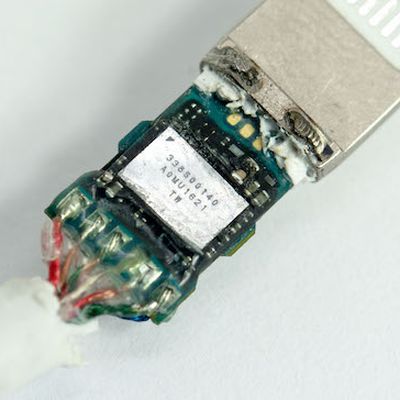 Vietnamese website Tinhte has shared a teardown of Apple's new Lightning EarPods and Lightning-to-3.5mm headphone jack adapter included in the box with iPhone 7 and iPhone 7 Plus. The video confirms that, as expected, each accessory is equipped with a small digital-to-analog converter. The chip in the adapter, labeled 338S00140 / A0MU1621 / TW, does not have branding for any particular...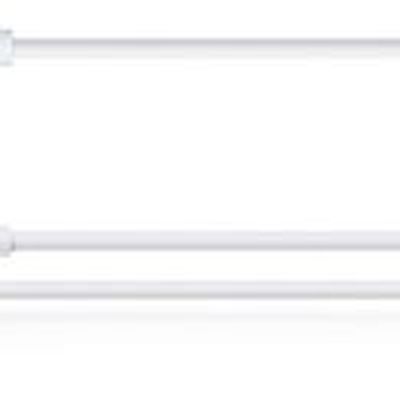 Apple is working on a fix for an issue that can cause the new Lightning EarPods designed for the iPhone 7 and iPhone 7 Plus to stop working properly, the company said in a statement given to Business Insider. When using the EarPods, there's an occasional bug that can cause the remote portion of the accessory to become unresponsive. While audio will continue to play, the remote does not work,...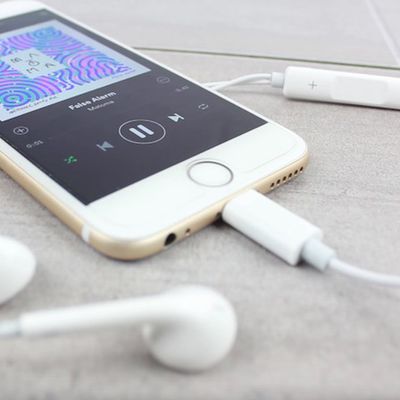 Over the past few weeks, images have claimed to show Apple's upcoming Lightning-enabled EarPods, but most were found to be fake as the design language of the headphones largely deviated from Apple's usual aesthetic, especially in regards to not having a thin, rectangular Lightning plug. Today, MobileFun posted a video of a working pair of Lightning EarPods, and the overall look of the accessory...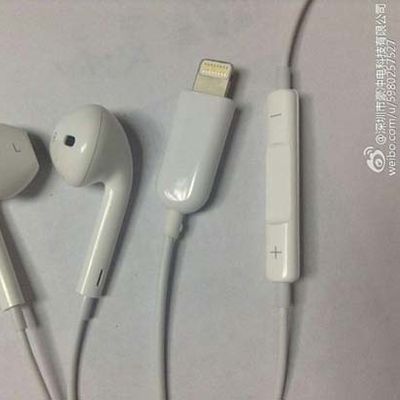 A series of photos have been posted on Chinese microblogging service Weibo, and later shared by French website NWE, that provide a closer look at what appear to be Lightning-equipped EarPods. However, it cannot be fully distinguished if these are official Apple headphones or simply Chinese counterfeits. Apple is expected to remove the 3.5mm headphone jack on the iPhone 7 series, and multiple ...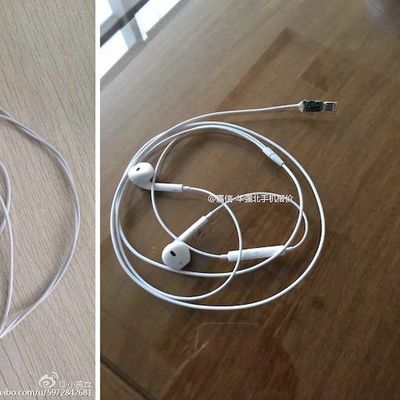 A new image found on microblogging service Weibo shows off what Lightning adaptor EarPods might look like if Apple launches the iPhone 7 without a 3.5mm headphone jack, which has been gaining traction since it was first rumored last November. The images, discovered by iPhone7.nl (Google Translate), are almost certainly a knockoff due to a disproportionate Lightning plug that appears far wider...