CNBC Articles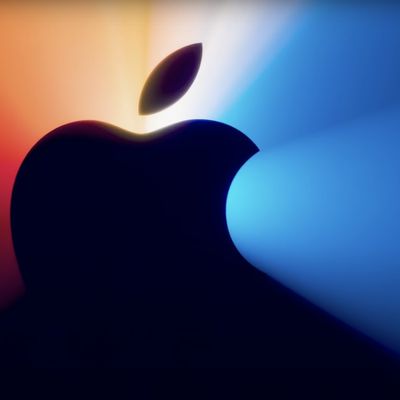 Apple and Goldman Sachs planned to launch a built-in stock trading feature for the iPhone last year, CNBC reports. According to three individuals familiar with the matter talking to CNBC, the feature would have served as a rival to trading apps like Robinhood, allowing users to buy and sell stocks directly from their ‌iPhone‌ in a convenient way. One ability apparently pitched by executives...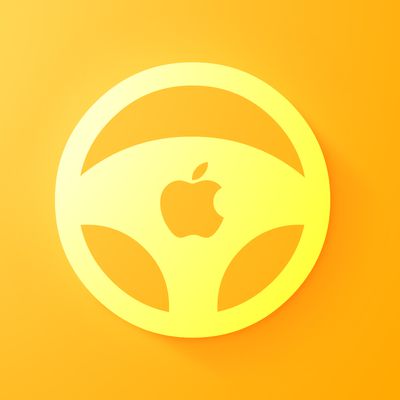 The first Apple Car that's released will not be designed to operate with a driver, according to a report from CNBC that cites multiple unnamed sources with knowledge of Apple's plans. "These will be autonomous, electric vehicles designed to operate without a driver and focused on the last mile," said one of the people. CNBC speculates that the initial Apple Cars could be designed for food...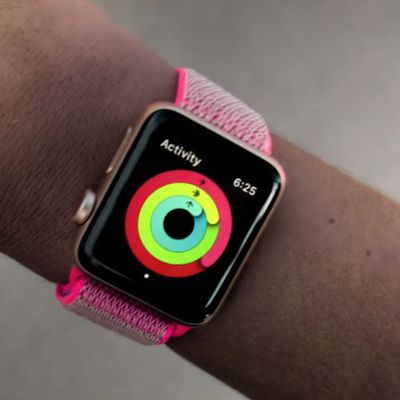 Apple is in talks with at least three private Medicare plans in regards to subsidizing the Apple Watch for people over the age of 65. The news comes from a report today by CNBC, citing sources familiar with Apple's plans. The discussions are centered around subsidizing the cost of an Apple Watch Series 3 or Series 4 -- which currently start at $279 for the Series 3 38mm Aluminum version --...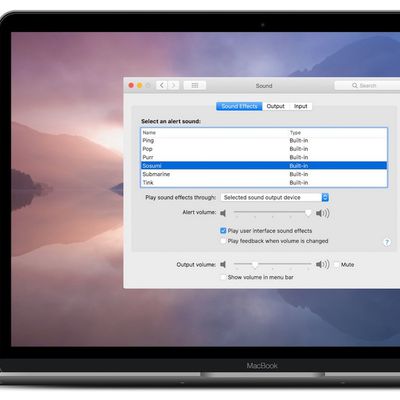 In the late 1980s Jim Reekes began working as a sound designer for Apple, creating some of the Mac's most iconic sounds like the "Sosumi" beep, startup chord, and camera/screenshot click. In a new interview with CNBC, Reekes discussed the origins behind each of these sound creations, and what he thinks about the current audio design of Apple devices. Reekes has touched upon these topics before,...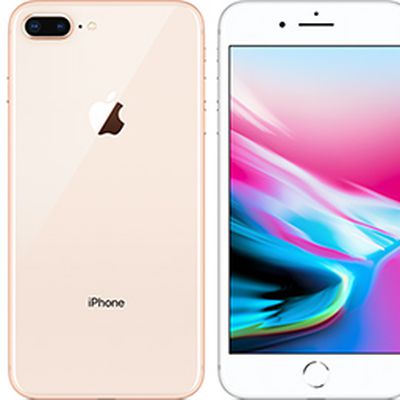 A new survey conducted by CNBC has found that 64 percent of Americans own an Apple product of some kind, a number that's increased from 50 percent in a similar survey published in 2012. The average American household owns 2.6 Apple products, which is "up by a full Apple product" from the previous survey. The All-America Economic Survey polled 800 people across the United States in late September, ...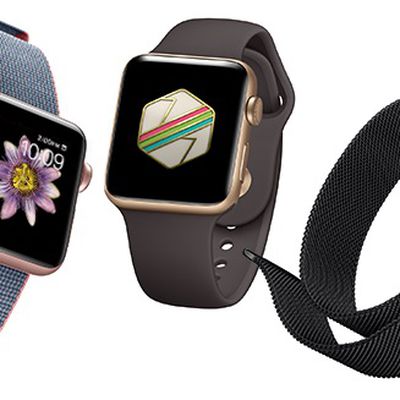 Apple and Aetna are discussing ways to offer discounted Apple Watch models to millions of consumers with Aetna insurance, reports CNBC. Citing people with knowledge of Apple's plans, the site says Apple and Aetna held discussions last week that included senior officials from Apple, Aetna, and several hospitals. Aetna already offers a program that provides the Apple Watch at no cost to its...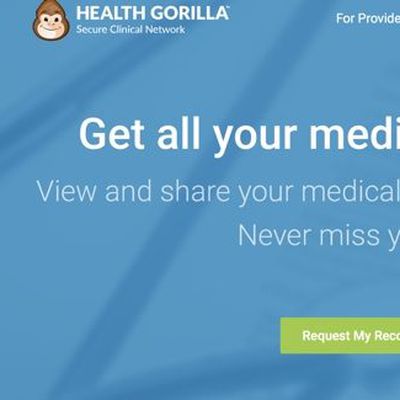 In its quest to turn the iPhone into a comprehensive health repository for every iPhone user, Apple has teamed up with Health Gorilla, a company specializing in aggregating diagnostic information, reports CNBC. Citing two sources familiar with Apple's plans, CNBC says Apple is working with Health Gorilla to add diagnostic data to the iPhone by cooperating with hospitals, imaging centers, and...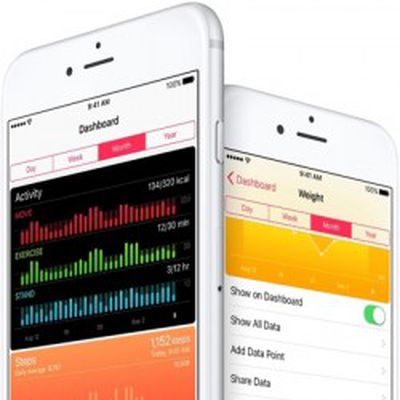 At a nondescript office in Palo Alto, Apple is rumored to have a small team of biomedical engineers researching better methods for monitoring blood sugar, reports CNBC. Apple's work on glucose monitoring is said to have started with former Apple CEO Steve Jobs, who wanted to develop a sensor that could continuously and non-invasively monitor blood sugar levels to improve quality of life. Apple ...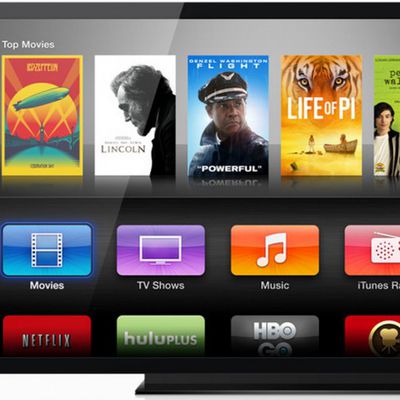 HBO is in talks with Apple over a partnership that would see its upcoming standalone web-only subscription television package available on the Apple TV, reports Michael Learmonth, writing for International Business Times. CNBC has also confirmed that Apple and HBO are in talks in the video tweet posted below. BREAKING: Sources tell @JBoorstin that Apple & HBO are in talks for Apple TV to be a ...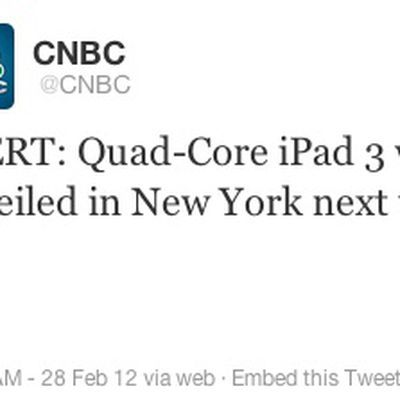 CNBC has just issued a Tweet claiming its sources have indicated that Apple will indeed be launching a quad-core iPad 3 next with 4G LTE cellular data capabilities next week. Interestingly, the tweet claims that the unveiling will take place in New York, a departure from the company's typical major announcements that have taken place either in San Francisco or at the company's headquarters in...