Apple in Discussions With Private Medicare Plans to Offer Apple Watch to Seniors
Apple is in talks with at least three private Medicare plans in regards to subsidizing the Apple Watch for people over the age of 65. The news comes from a report today by CNBC, citing sources familiar with Apple's plans.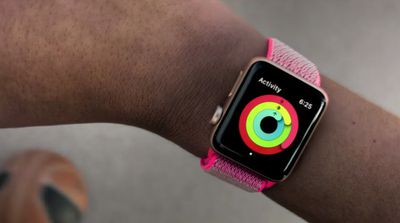 The discussions are centered around subsidizing the cost of an Apple Watch Series 3 or Series 4 -- which currently start at $279 for the Series 3 38mm Aluminum version -- for older Medicare users who can't afford the cost of the device. Series 4 models would be most beneficial for elderly users, thanks to the new fall detection and ECG features.
Apple's talks with the Medicare companies have not resulted in any official deals yet. The Cupertino company has paid visits to several large insurers in the market, as well as some smaller Medicare Advantage plans, but no specific names of the insurers were given.

"Avoiding one emergency room visit would more than pay for the device," said Bob Sheehy, CEO of Bright Health, an insurance start-up with a Medicare Advantage plan and the former CEO of United Healthcare.
Apple Watch has been associated with insurance coverage a few times in the past, including discounted versions of the wearable offered to Aetna insurance customers. Apple's device was also integrated into the United Healthcare wellness program, providing participants access to an Apple Watch that they could use to earn up to $1,000 in incentives per year by meeting daily walking goals.