HBO and Apple in Talks for $15/Month Apple TV Streaming Service Launching in April
HBO is in talks with Apple over a partnership that would see its upcoming standalone web-only subscription television package available on the Apple TV, reports Michael Learmonth, writing for International Business Times. CNBC has also confirmed that Apple and HBO are in talks in the video tweet posted below.
Apple could potentially be one of HBO's launch partners for its web-only service, which may be called "HBO Now." News of HBO's web-based subscription service
first surfaced
in October of 2014, after HBO CEO Richard Plepler shared the company's plans at an investor presentation.
The service, aimed at cable cutters, will allow users to access HBO content without a cable subscription for a set monthly fee. With the launch of a cable-free subscription service, HBO will become the first major premium content provider to cease limiting its television and movie offerings to cable subscribers.
According to Learmonth, HBO's web-only subscription will launch in April alongside the premiere of the fifth season of Game of Thrones, which takes place on April 12. The service is said to cost $15 per month, which is roughly how much it costs to subscribe to HBO through a cable company. A partnership with Apple would allow the service to be watched on the Apple TV, much like the existing version of HBO's service, HBO Go. HBO Go is available to all existing HBO subscribers on a variety of devices like the iPad and Apple TV, but it requires an HBO subscription through a cable or satellite provider.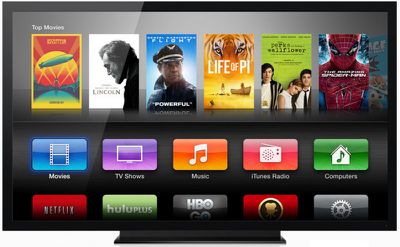 Cable companies like Time Warner and Comcast have long been reluctant to offer piecemeal pricing and companies like HBO have previously avoided moving away from traditional cable models in order to preserve the status quo and avoid upsetting existing revenue streams.
The introduction of HBO's service will be a major victory for cord cutters, and it could encourage other content providers to introduce similar offerings. Content providers' reluctance to shift away from traditional cable pricing models has been one of the major factors that's prevented Apple from establishing deals for its own service in the past.