Apple Podcasts Subscriptions
By MacRumors Staff
Apple Podcasts Subscriptions Articles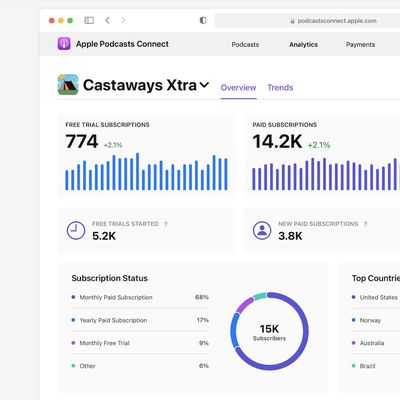 Starting today, Apple Podcasts creators have access to a new Subscription Analytics dashboard that provides an overview of how their podcast subscriptions are performing. The free tool is available via the Apple Podcasts Connect website. On the Overview tab, creators can view how many listeners started a free trial, how many listeners are paid subscribers, the percentage of listeners who...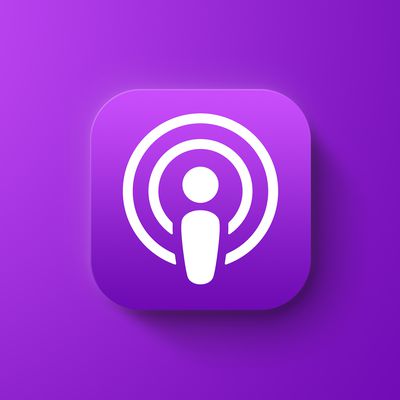 Apple today announced several new features for the Podcasts app, including downloaded episode controls, annual subscription plans, partnerships with hosting platforms, and more (via TechCrunch). iOS 15.5, iPadOS 15.5, and macOS 12.4 will feature new tools to easily remove accumulated downloads and free up storage space. In the Settings app on iOS and iPadOS under Podcasts, users will be able ...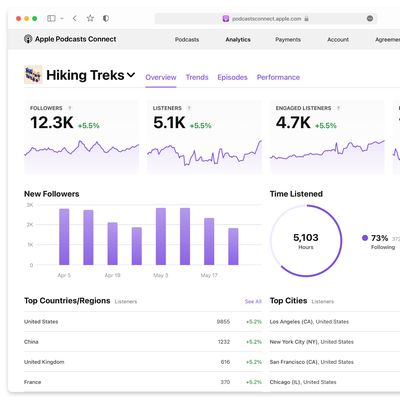 Apple today announced a Podcasts update for creators, introducing follower metrics and other features that are designed to help podcast makers track their audience and monetize their shows. Under the Analytics tab in Apple Podcasts Connect, creators will be able to view followers per show and track followers across shows. The interface will display new followers gained over the last week,...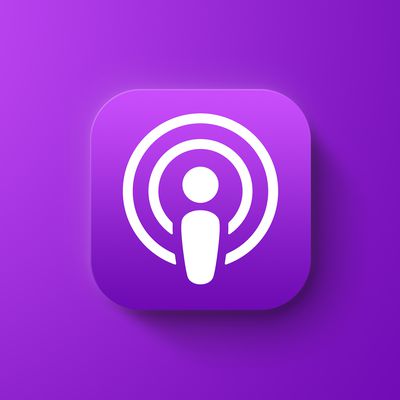 In celebration of International Podcast Day, Apple today revealed the most popular free and paid Apple Podcasts Subscriptions worldwide from June 15 through September 15. Apple said Top Subscriptions is ranked in order of total subscribed listeners worldwide over the three-month period and includes both individual shows and channels with multiple shows, while Top Free Channels is ranked in...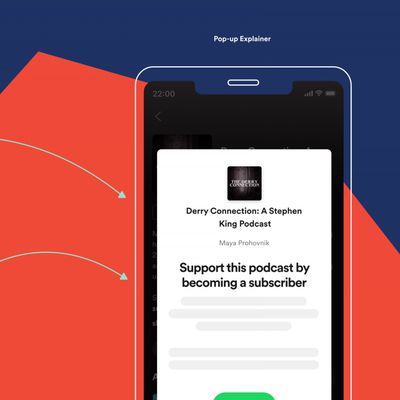 In late April, Spotify began testing a Podcast Subscriptions program as a way for creators to offer paid subscriber-only content to listeners, and today the streaming music service announced this monetization option is now available to all U.S. creators. Spotify said creators can mark episodes as subscriber-only and publish them to Spotify and other platforms through its podcast creation platform ...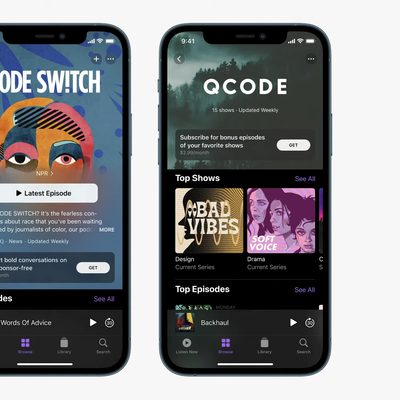 Update: Apple has now announced that Apple Podcast Subscriptions for shows and channels is rolling out worldwide, showcasing a large number of new shows, groups of podcasts, and channels. When listeners purchase a subscription to a show, they automatically follow the show and the page is updated with a Subscriber Edition label so it is clear that they have access to the premium experience. As...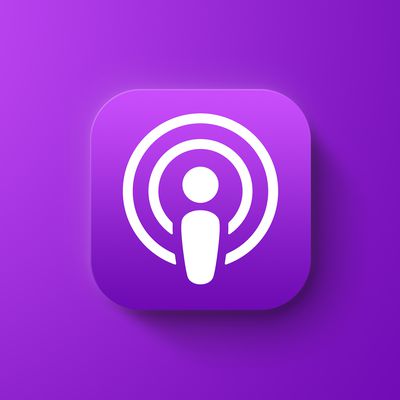 Apple will make Podcasts subscription options available starting on Tuesday, June 15, Apple said today in an email that was sent out to podcasters (via The Verge). Support for Podcasts Subscriptions was introduced with the iOS 14.6 update, but in late May after releasing the update Apple said that the rollout of the feature would be delayed until June to make sure that the "best experience"...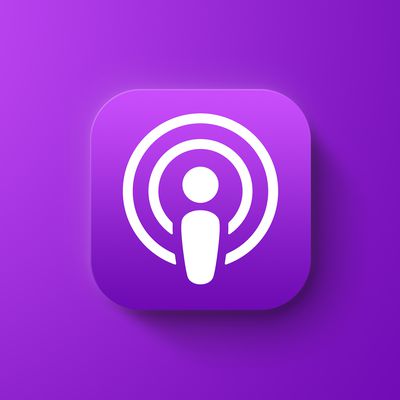 Apple today informed podcast creators that use the Apple Podcasts platform that the rollout of Podcasts Subscriptions and channels will be delayed until June to make sure that the "best experience" is being provided to creators and listeners. We're writing to provide an update on the availability of Apple Podcasts Subscriptions and channels. We've been delighted by the response to last month's ...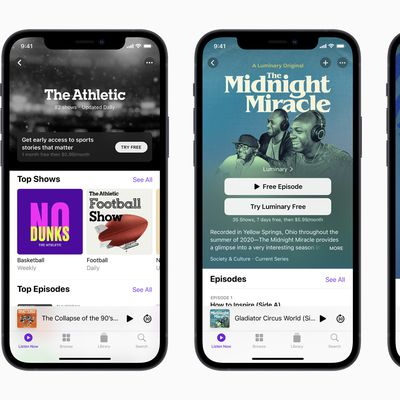 Apple has announced a new affiliate program for its upcoming Apple Podcasts Subscriptions platform that will allow users to earn a commission when a podcast link they share leads to a new subscriber. Launching this month, Apple Podcast Subscriptions will allow users to subscribe to podcasts to receive perks, such as an ad-free listening experience, early access to episodes, and exclusive...

Amazon's podcast subscription service Wondery+ will be available through the Apple Podcasts Subscriptions platform, which launches in over 170 countries later this month, according to a report today from The Hollywood Reporter. Wondery+ offers dozens of ad-free podcasts, with early access and exclusive episodes for subscribers, making it a natural fit for Apple Podcasts Subscriptions. The...