Adobe Lightroom
By MacRumors Staff
Adobe Lightroom Articles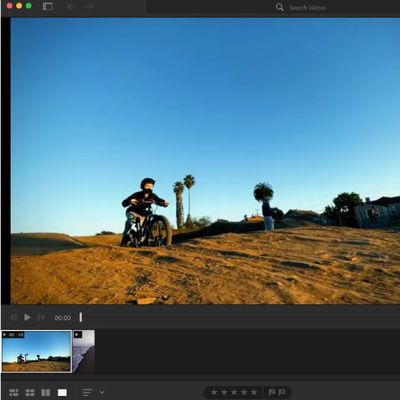 Adobe today updated its Lightroom apps for Mac and iOS, bringing a set of new image editing features as well as the ability to edit video for the first time. With the release of version 5.4 for Mac and 7.4 for iOS, Lightroom now enables you to edit videos using the same controls that are used for photos. You can trim videos, adjust color and exposure, and apply presets optimized for video. ...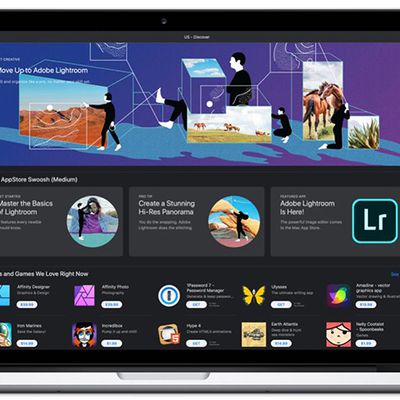 Adobe today updated Lightroom CC to version 4.1 in the Mac App Store to bring native support for Apple's new M1 Macs. Adobe has been working to bring its Creative Cloud apps to Apple's new Macs. Adobe announced the release of Photoshop Beta for Apple silicon last month and says it is working on a native version of Lightroom Classic for Apple silicon that will be released next year....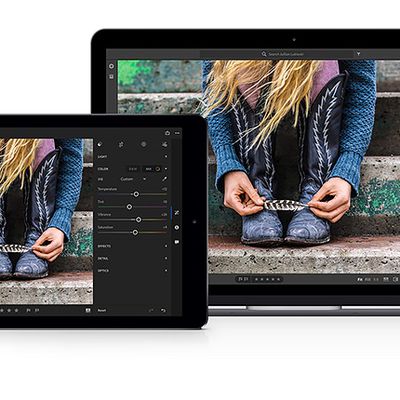 Adobe's recent 5.4 update for the Lightroom for iOS app had a major bug in it that deleted user photos and presets, eradicating all content that had not been synced to the Adobe cloud service. As noted by PetaPixel, complaints surfaced on the Photoshop forums on Monday, shortly after the update was released, followed by similar reports on Reddit and Twitter. Affected users lost photos,...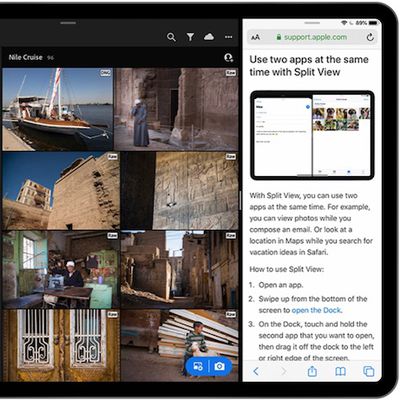 Adobe today updated its Lightroom app for iPad with a few new features, most notably including Split View support on compatible iPad models, allowing Lightroom and another app to be open side by side. How to use Split ViewOpen an app Swipe up from the bottom of the screen to open the Dock On the Dock, touch and hold the second app that you want to open, and then drag it to the left or...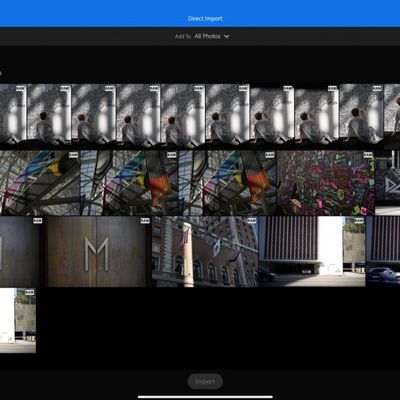 Adobe today announced that the Lightroom photo editing app for iOS devices is gaining a new feature that allows for direct photo imports. With today's update, when you connect a Lightning to SD adapter or Lightning to USB 3.0 adapter to iPhone or a USB-C card reader to iPad, you can directly import RAW files into Lightroom without the need to make an extra copy in the built-in iOS camera roll. ...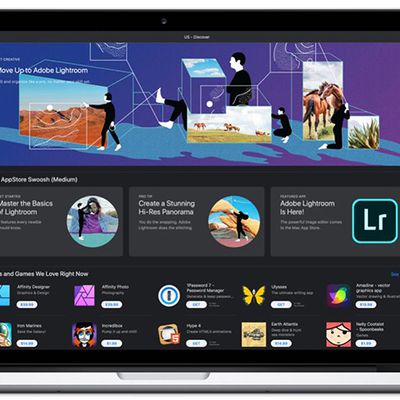 At WWDC 2018, Apple introduced a redesigned Mac App Store alongside changes to sandboxing parameters on macOS Mojave. Since then, several well-known apps have launched on or returned to the ‌Mac App Store‌, including the Microsoft Office suite, Microsoft To-Do, BBEdit, Transmit, and others. Next up is Adobe Lightroom CC, which is available on the Mac App Store as of today. The professional...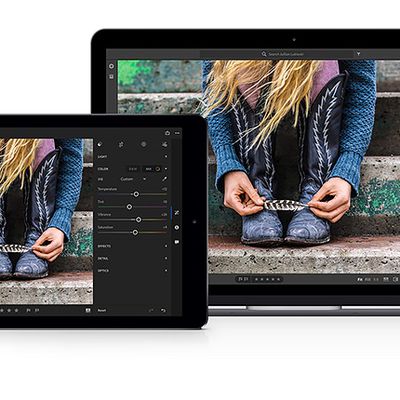 Adobe on Tuesday released Lightroom CC v1.1 for macOS, bringing some additional features and enhancements to the photo editing suite, including support for new cameras and lenses. Top of the new feature list is an enhanced Auto mode for automatically applying optimized edits to images. Located in the Light panel in the Detail view, the mode now uses Adobe's advanced Sensei machine learning to...

Adobe has announced that the latest update to its Lightroom mobile app now allows users to capture HDR images in RAW format. The upgrade means the app now automatically determines the ideal exposure range of the subject before capturing three photos as RAW DNG files, before applying align, merge, and tone mapping algorithms to generate the final 32-bit RAW image. We're excited to...

Adobe today announced a new update out now for its Lightroom iOS and Android apps, bringing an all-new photo editing experience to mobile that improves the app's ease of use thanks to a new one-handed interface. To create an improved editing experience Adobe talked to professional and casual photographers, who helped hone Lightroom's new toolset. First, the company has organized similar tools ...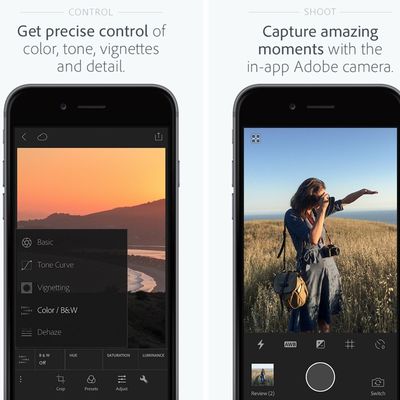 Adobe has updated its Lightroom app for iOS to take advantage of the enhanced cameras on the iPhone 7 and iPhone 7 Plus. The latest version of Lightroom for iPhone, v2.5.2, brings specific lens and sensor profiles for both of Apple's new devices, featuring specific dual-lens optimizations for the 5.5-inch handset. The update also brings improved color, noise, and lens profiles for...

Adobe today released a Lightroom app for Apple TV, enabling users to share their Creative Cloud photos in a slideshow on the big screen. The viewing-only app features the ability to browse through your synchronized photo collections, including photos uploaded via Lightroom CC on the desktop, Lightroom on mobile, or Lightroom on the web. When scrolling through all of the photos in your...

Adobe today announced a major update to Lightroom CC (and the launch of the standalone Lightroom 6), its professional photo editing software for Mac users. The new update brings significant performance improvements and several new features like HDR merge, Panorama merge, facial recognition, improved slideshows, a filter brush, and more. One of the most impressive new organizational features in ...