Rumor Report Card: New Apple Pencil Announced Instead of New iPads
Over the past four days, there were several conflicting rumors about Apple announcing new iPads, a new Apple Pencil, or a combination of those two things. In the end, the only product announced was a lower-cost Apple Pencil with a USB-C port.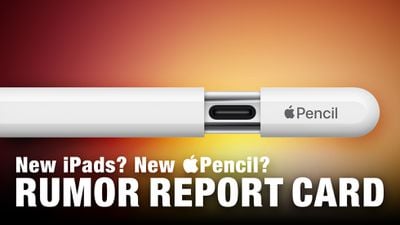 Below, we have put together a rumor report card that recaps all of the reports and speculation leading up to Apple's press release today.

Accurate
Inaccurate