Next AirPods Max Could Adopt These Five Features From Beats Studio Pro and AirPods Pro
While rumors about second-generation AirPods Max have been slim so far, there are a handful of features that the over-ear headphones could adopt from the new Beats Studio Pro and the second-generation AirPods Pro.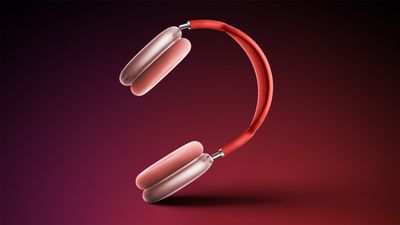 Below, we have listed five features that are likely for the next AirPods Max, which are expected to launch later next year at the earliest.

Potential New Features
USB-C Port
Like the Beats Studio Pro, the second-generation AirPods Max could be equipped with a USB-C port for charging rather than Lightning. Apple has gradually phased out Lightning across its product lineup over the past few years, with all four iPhone 15 models launching later this year expected to be equipped with a USB-C port as well.

H2 Chips
The current AirPods Max have an Apple-designed H1 chip in each ear cup, and an upgrade to H2 chips is likely for the next model. Introduced with the second-generation AirPods Pro, the H2 chip enables several benefits, including improved sound, increased active noise cancellation, and Adaptive Transparency mode.

Increased Active Noise Cancellation
With the H2 chip, the second-generation AirPods Pro provide up to twice as much active noise cancellation as the original AirPods Pro, according to Apple. A similar improvement in noise cancellation is likely for the next AirPods Max.

Adaptive Transparency Mode
Transparency mode lets some outside noise in, allowing you to hear a conversation and other ambient sounds. The second-generation AirPods Pro take this feature a step further with Adaptive Transparency mode, which can reduce loud environmental noises, such as a passing vehicle siren, construction tools, or loud speakers at a concert. With H2 chips, the next AirPods Max will likely feature Adaptive Transparency mode as well.

Conversation Boost
Conversation Boost is designed to help people with mild hearing challenges stay more connected in conversations. The feature uses the AirPods Pro's beam-forming microphones to boost the volume of a person talking in front of you, making it easier to listen to a face-to-face conversation, and there is also an option to reduce ambient noise. Given the AirPods Max also have beam-forming microphones, perhaps Conversation Boost will eventually be expanded to the over-ear headphones.

Other Possibilities
In January, we outlined several other potential features for the second-generation AirPods Max, including longer battery life, new color options, Bluetooth 5.3 support, a U1 chip that would enable Precision Finding in the Find My app, and more.

Launch Timing
The current AirPods Max launched in December 2020 for $549 in the U.S. and have not received any hardware upgrades since then. The headphones are available in five colors: Space Gray, Silver, Green, Pink, and Sky Blue.
Apple will likely release new AirPods Max in the second half of 2024 or the first half of 2025, according to Apple analyst Ming-Chi Kuo, so the headphones are still over a year away from receiving an update based on that estimate. New color options are always a possibility in the interim, as happened with the HomePod mini in late 2021.