Kuo: Apple's AR/VR Headset Announcement is 'Last Hope' for Persuading Investors It Will Be the Next 'Star Product'
Rumors suggest that Apple will use the upcoming Worldwide Developers Conference to unveil its long-rumored AR/VR headset, and according to Apple analyst Ming-Chi Kuo, the device's introduction will mark an important milestone in Apple's efforts to persuade investors that it will sell.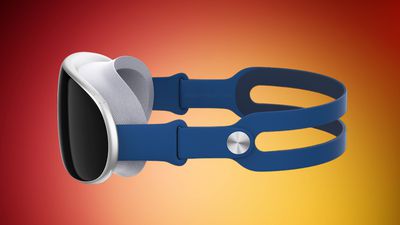 Concept render based on purported leaked information by Ian Zelbo
"Apple's announcement event is likely the last hope for convincing investors that the AR/MR headset device could have a chance to be the next star product in consumer electronics," Kuo
wrote in a Medium article
estimating upcoming virtual reality headset sales from Sony and Meta.
With Sony cutting production plans for the PS VR2 and an estimated 300,000 product lifecycle shipments for the Meta Quest Pro, Kuo believes there is "insufficient evidence" to indicate that AR/VR headsets can become the next major thing in consumer electronics.
As the unveiling of the AR/VR approaches, there has been growing skepticism that Apple will introduce a product that people actually want to buy. In late March, The New York Times cited Apple employees who were concerned about the usefulness and the price point of the headset. Some questioned whether the device is a "solution in search of a problem," unlike the iPhone and the iPad. There are also worries that it is not "driven by the same clarity" as other Apple devices.
Apple CEO Tim Cook earlier this week said that there have been "loads of skeptics" with everything that the company has done, but that Apple has succeeded anyway. "If you do something that's on edge, it will always have skeptics," he said. Cook said that Apple is "not interested in putting together pieces of somebody else's stuff," and that in markets it enters, the company wants to "control the primary technology."
While Kuo suggested in late March that Apple's AR/VR headset might not make an appearance at WWDC because Apple had pushed back its mass production timeline, Bloomberg's Mark Gurman on Sunday said that Apple still plans to announce the device during the WWDC 2023 keynote. Kuo has not walked back his delay suggestion, and his note today does not include a timeline for Apple's event.
Rumors indicate that the AR/VR headset will use 4K micro-OLED displays, dozens of cameras for capturing everything from a user's surroundings to their gestures and facial expressions, a lightweight, comfortable fit facilitated by an external battery, and a focus communication software.
A full rundown on what we know about Apple's plans for the AR/VR headset, which could be called the "Reality Pro," can be found in our roundup.