Gurman: Apple Still Plans to Announce AR/VR Headset at WWDC Despite Recent Uncertainty
Apple still plans to announce its long-rumored AR/VR headset during the WWDC 2023 keynote on June 5, according to Bloomberg's Mark Gurman. In his Sunday newsletter, Gurman said Apple will also unveil the headset's xrOS operating system.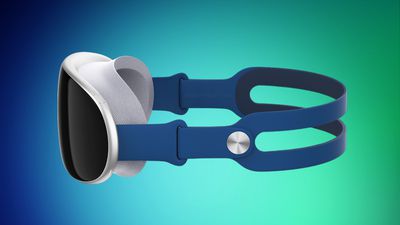 "The showcase at WWDC, the Worldwide Developers Conference, will likely include the headset itself, but also its onboard xrOS operating system, accompanying services, and — perhaps most critically — a software development kit and platform that will let developers write new types of apps," wrote Gurman, in his weekly
"Power On" newsletter
.
Last week, Apple analyst Ming-Chi Kuo said mass production of the headset was pushed back by an additional one to two months to the mid-to-late third quarter of 2023. Kuo said the delay added "uncertainty" to whether the headset would be announced at WWDC this year, but Gurman is still confident the device will be unveiled then.
Apple CEO Tim Cook alluded to the headset in a recent interview, saying that AR could "greatly enhance people's communication" and "connection."
Apple announced that WWDC 2023 will take place from June 5 through June 9, with sessions, labs, and other content to be made available online for free. There will also be an in-person component in the form of a "special day" at Apple Park, where randomly selected developers and students can watch the keynote and State of the Union videos together, meet teams at Apple, take part in evening activities, and more.