Apple Seemingly Restricting Generative AI Apps to 17+ or Older App Store Rating
Apple has refused to accept an update to email app BlueMail that adds generative AI features based on ChatGPT unless the developer gives it a 17+ age restriction, the Wall Street Journal reports.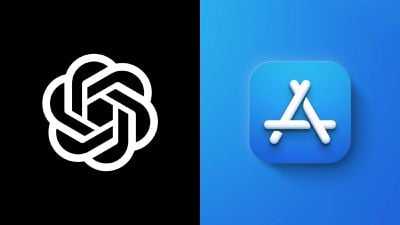 The update to BlueMail uses OpenAI's latest ChatGPT chatbot API to help write emails using content from previous emails and calendar events. In communications sent to BlueMail developer Blix Inc., Apple's App Store review team expressed concerns that AI-powered language tools could generate inappropriate content for children, requesting that the app increases its age restriction to age 17 or older, or include content filtering. BlueMail's current age restriction is age four or older. The developer insists that the app already has content filtering and that placing a substantially higher age restriction could stop it from attracting new potential users.
Normally, 17 or older age restrictions on the ‌App Store‌ include apps with offensive language, sexual content, or references to drugs, leading to accusations of unfair treatment from Blix. Blix claims that other apps that promote ChatGPT-like capabilities do not have such stringent age restrictions. A spokesperson for Apple said that developers are able to dispute such decisions via the App Review Board appeal process and it is investigating Blix's complaint.
Microsoft's recently updated version of Bing that includes Chat GPT functionality has a 17 or older age restriction on Apple's ‌App Store‌, while there is no such rating for the version of the app on Google's Play Store, suggesting it is a requirement from Apple. This indicates that Apple is already cementing strict requirements around new AI apps amid concerns about its ability to moderate generated content.
Apple appears to be largely staying out of the race to develop generative AI tools. While the company recently held its annual AI summit for employees, the following sessions reportedly focused on aspects like healthcare, privacy, and computer vision, rather than its own generative AI technologies.