Rovio Renames Angry Birds Classic on iOS Due to 'Impact' on Wider Games Portfolio
Rovio this week announced that it is renaming Rovio Classics: Angry Birds to "Red's First Flight" on the iPhone and the iPad, due to the "impact" that the "Classics" name and title was having on its wider games portfolio.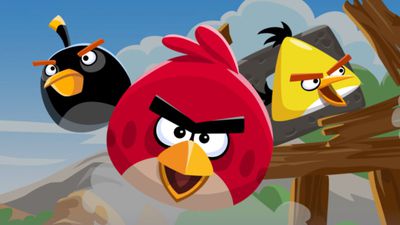 Rovio did not go into specifics on how the game is affecting its other titles, but Rovio Classics: Angry Birds is a paid app with no in-app purchases, unlike Angry Birds Friends, Angry Birds Journey, and Angry Birds 2, three other Rovio games that encourage microtransactions. Development resources for the Classic game could be used on other apps that bring in more money.
Customers who go to search for Angry Birds in the App Store will now be encouraged to download one of the newer titles with in-app purchase options rather than shown the paid $0.99 Classics option.
The Angry Birds Classics title will be unlisted from the Google Play Store on Thursday, and it will be renamed on the ‌App Store‌. Customers who have already paid for and downloaded Rovio Classics: Angry Birds will be able to continue to play it after the app has been unlisted/renamed.
Rovio said that this is "sad news" for fans and the team that worked on Rovio Classics: Angry Birds, but the company hopes fans will transition to its other titles.
Angry Birds is one of the most well-known mobile games, and it has been around since 2009. The franchise has spawned multiple titles, two movies, books, comics, theme park attractions, and merchandise. Rovio Classics: Angry Birds was introduced just about a year ago after Rovio took the time to rebuild it with a new game engine.