Apple 'Playing Hard-Ball' in Appeal Against UK's Investigation Into Platform Restrictions
Apple has filed an appeal against an investigation by the UK's competition authority into the company's dominance of mobile browsers and restrictions on cloud gaming (via Reuters).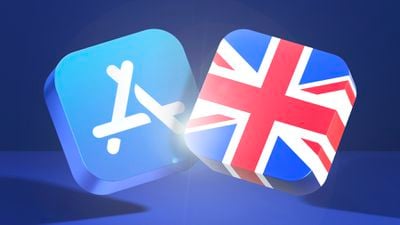 In November, the Competition and Markets Authority (CMA) launched a market investigation reference into Apple and Google's cloud gaming and mobile browser restrictions. The CMA has examined Apple and Google's "effective duopoly" that allows the companies to "exercise a stranglehold over these markets" for almost a year.
In a notice filed with the Competition Appeal Tribunal earlier this week, lawyers representing Apple said that the CMA's investigation should be reviewed and quashed, claiming that the regulator had missed timing requirements. The investigation was required to end within 18 months with specific deadlines and Apple believes this timeline has not been correctly adhered to, providing grounds for it to be reevaluated entirely.
As noted by tech regulation expert Zach Meyers, "Apple's complaints are purely about procedural niceties" and this "suggests that Apple wants to play hard-ball." App developer and an intellectual property activist Florian Mueller believes that "this appeal could go either way." If Apple wins, the CMA may simply wait for the UK's new digital competition bill to enter Parliament next month, which could provide even greater oversight and far-reaching regulatory powers.
The CMA responded to Apple's appeal insisting that it would defend its position and continue the investigation in line with the statutory timetable. A statement from the CMA added "We opened this investigation to make sure that UK consumers get a better choice of mobile web services and that UK developers can invest in innovative mobile content and services."
The CMA's investigation into Apple uses high-level powers to request extensive information from Apple to draw conclusions and implement legally binding remedies, which could include orders that require Apple to make material changes to its practices. A preliminary hearing on Apple's appeal will be held on Tuesday, 24 January.
Apple's ecosystem is increasingly coming under intense scrutiny by governments around the world, including in the United States, Japan, South Korea, the European Union, and more, with a clear appetite from global regulators to explore big tech's stances on issues like App Store policies, app sideloading, and interoperability.
Note: Due to the political or social nature of the discussion regarding this topic, the discussion thread is located in our Political News forum. All forum members and site visitors are welcome to read and follow the thread, but posting is limited to forum members with at least 100 posts.