iPhone 15 Pro Rumored to Have These Exclusive Features as Apple Pushes Customers Towards Higher-End Models
While we're still around 10 months away from Apple introducing the iPhone 15 lineup, rumors already suggest that the higher-end Pro models will have even more exclusive features than usual compared to the standard models next year.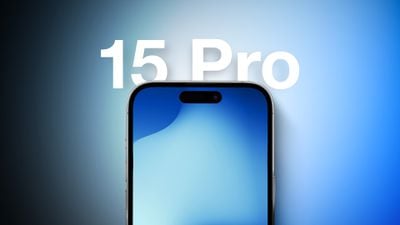 In September, analyst Ming-Chi Kuo said that strong sales of iPhone 14 Pro models would likely encourage Apple to increase differentiation between the iPhone 15 Pro and iPhone 15 Pro Max and the standard iPhone 15 and iPhone 15 Plus, although it's worth noting that many hardware changes are likely planned at least a few years in advance.
There are currently at least five features rumored to be exclusive to iPhone 15 Pro models:
Due to the increased differentiation, Bloomberg's Mark Gurman said the iPhone 15 Pro Max will potentially be renamed as the iPhone 15 Ultra.
Pushing customers towards the Pro models would help Apple to increase the iPhone's average selling price. The trend already began this year when only the iPhone 14 Pro models received Apple's latest A16 Bionic chip, with the standard iPhone 14 and iPhone 14 Plus models still equipped with last year's A15 Bionic chip.
Apple will likely announce the iPhone 15 lineup next September as usual. With many months remaining until the devices launch, it's likely that additional features will surface, so the info we have right now is only a glimpse at what to expect.