Don't Buy an Apple Watch SE Right Now: New Model Imminent
The Apple Watch SE is expected to be replaced by a second-generation model as soon as next week, meaning prospective customers should not buy the device at the current time.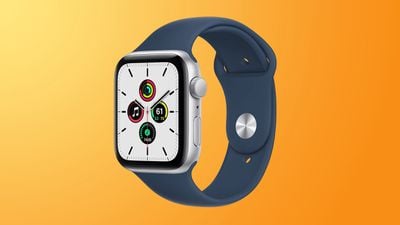 The ‌Apple Watch SE‌ debuted in 2020 as a low-cost option for customers. As it nears two years since launch, sources like Bloomberg's Mark Gurman and analyst Ming-Chi Kuo expect the ‌Apple Watch SE‌ to be to be replaced by a second-generation model alongside more expensive Apple Watch Series 8 models at next week's Apple event, where the main announcement is likely to be the iPhone 14 lineup.
Little is known about the new ‌Apple Watch SE‌, but Gurman says that it may feature the "S8" chip. The S8 chip will reportedly feature the same specifications as the S6 and S7 chips, which may explain why Apple could upgrade the ‌‌Apple Watch SE‌‌ to its latest processor. Indeed, since all of the chips that are newer than the ‌‌Apple Watch SE‌‌'s current processor are effectively the same, it will make no material difference whether it has the S6, S7, or S8 – all of which offer a moderate performance improvement over the S5.
Coming two years after the previous model, the new ‌Apple Watch SE‌ is likely to bring some other features and improvements, and will almost certainly support the latest version of watchOS for longer, so buyers looking for a lower-cost Apple Watch should wait until the new model arrives next week.
For those who are looking for a more feature-rich Apple Watch experience, the company is expected to simultaneously unveil the Apple Watch Series 8 with software enhancements to prolong battery life and new health monitoring features thanks to a body temperature sensor.