iPad Mini 'Pro' Rumors Reignite as High-End Specs Posted Online
Just weeks after the launch of the sixth-generation iPad mini, rumors about an iPad mini "Pro" have resurfaced online, outlining four alleged specifications for the high-end device.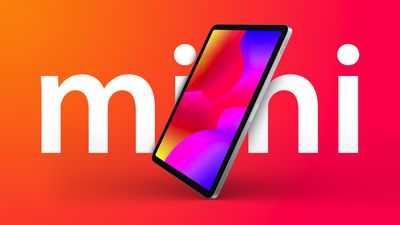 With its USB-C port, squared-off edges, and all-screen design, many observers believed that the sixth-generation ‌iPad mini‌ was the realization of years of "iPad mini Pro" rumors. In reality, the sixth-generation ‌iPad mini‌ is far closer to the iPad Air than it is to the iPad Pro. This has left the door open to speculation that another ‌iPad mini‌ model, one that fits into the "Pro" family of devices, could be on the way.
The latest rumor comes from a Korean forum post that was shared on Twitter by the user @FronTron. It postulates that the "Pro" ‌iPad mini‌ will feature the following specifications:

8.3-inch ProMotion display with refresh rates up to 120Hz
A15 Bionic chip clocked at 3.23GHz
4GB memory
Storage starting at 128GB
While the sixth-generation ‌iPad mini‌ already features an A15 Bionic chip, it is downclocked to 2.9GHz. A 3.2GHz version would bring the ‌iPad mini‌ to parity with the iPhone 13's A15 and would yield performance improvements.
The current ‌iPad mini‌ also is only available with 64GB or 256GB of storage, so a new 128GB starting point could offer a better balance for some users and indicate that even higher storage capacities will also be available.
The biggest upgrade would be a display capable of refresh rates up to 120Hz, since the current ‌iPad mini‌ is locked to just 60Hz. ProMotion is already offered on the ‌iPad Pro‌, ‌iPhone 13‌ Pro, and MacBook Pro, but bringing the feature over to the iPad mini could resolve an issue that some users have complained about: "jelly scrolling."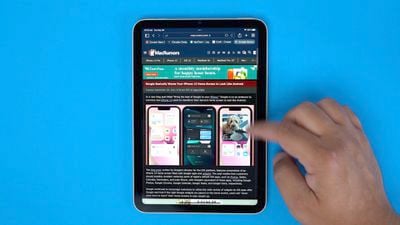 The jelly scrolling effect is evident to some users when reading on the device in portrait mode. Since LCD screens refresh line by line, there is a tiny delay between when the lines at the top and lines at the bottom are refreshed. While this is normal behavior for LCD screens, it can appear more obvious when observed on the ‌iPad mini‌. A 120Hz refresh rate would virtually mask the effect to the natural eye.
Samsung is said to have already supplied Apple with 8.3-inch display components capable of refresh rates up to 120Hz for internal testing.
The source of this rumor is unknown and the difference between the sixth-generation ‌iPad mini‌ and the rumored ‌iPad mini‌ "Pro" seems relatively minor, so it should be taken with a pinch of salt.