Podcasts+ Could Be Apple's Next Subscription Service
Apple is widely believed to be preparing to launch a new podcasts subscription service, according to a variety of reports.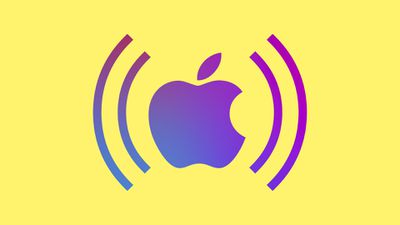 Apple already has a popular Podcasts app and maintains a podcast distribution service on its Mac and iOS platforms, but the company has attempted to monetize it to date. By creating a paid podcasting service, Apple could potentially lure podcast creators with the promise of increased profits, stealing them away from other platforms like Spotify, SiriusXM, and Amazon.
A recent report by Loup Ventures analysts made the case for a new Apple service tentatively titled "Podcasts+." According to the report, Podcasts+ would form a tier in the existing Podcasts app, offering a selection of exclusive premium shows.
The service is speculated to be bundled as a part of Apple One as well as ‌Apple Music‌, with no added charge for existing paid subscribers. Podcasts+ would help to "drive incremental interest" in ‌‌Apple Music‌‌ and ‌‌Apple One‌‌ as a result, "generating high-margin, recurring revenue."
Spotify has moved aggressively into podcasts, acquiring the exclusive rights to popular shows and removing them from other services. Podcasts+ would enable Apple to claw back space within the field.
Apple has been repeatedly rumored to be moving into exclusive podcasts, some of which are expected to focus on its Apple TV+ output. Apple was even holding talks to purchase podcast network Wondery before it was bought by Amazon, and completed the acquisition of podcasts app Scout FM in September 2020.
The Information and Bloomberg have since reinforced the rumor, explaining that talks between Apple and production companies for a new podcast service are ongoing. As yet, it is unclear if Apple will follow through with the service, but the evidence suggests that it is highly likely.