iPhone assembler Foxconn expects its Chinese plants to resume normal operation by the end of the month after fixing labor shortages resulting from the coronavirus outbreak (via Bloomberg).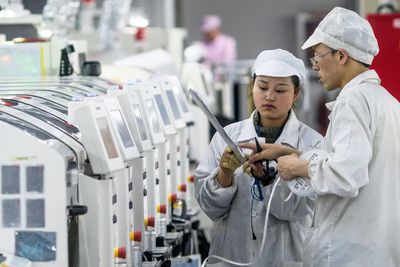 The first quarter of the year is typically quiet for Apple and its Taiwanese ‌iPhone‌ supplier after a boom in sales over the holiday season. However, ongoing delays from the coronavirus outbreak in China could cause Apple to miss its schedule for mass producing its upcoming low-cost iPhone, according to at least one report.

"As of today, the production resumption has reached 50% of seasonal required capacity. Based on the current schedule, we shall be able to reach full seasonal capacity by the end of March," [Foxconn] said in a stock exchange filing. "There are still plenty of uncertainties which we cannot quantify around the potential impact on the full year."
Apple was planning to begin mass production on the low-cost ‌‌iPhone‌‌ in February, but sources that spoke to Nikkei last month said that meeting that target was "very challenging" and production could be delayed until March.
Current rumors have suggested Apple plans to unveil the new ‌‌iPhone‌‌ at an event that's set to take place in March, perhaps on March 31, with Apple then releasing the device on April 3. Though there are issues with production, multiple sources have said the new ‌‌iPhone‌‌ is still going to launch on time.
Foxconn slashed its 2020 revenue outlook in early February after it imposed strict quarantines at its main base in China to guard against the coronavirus outbreak. The manufacturer previously claimed the viral outbreak had had a "fairly small impact" on ‌‌iPhone‌‌ production, but since then the virus has spread to 70 countries and is responsible for 90,000 infections and 3,000 deaths, most of which have occurred in China.