Samsung Still Has No Idea When the Galaxy Fold Will Launch
Samsung on Tuesday acknowledged that it is unable to provide a firm release date for its Galaxy Fold smartphone and has contacted pre-order customers in the United States to apologize for the delay (via Reuters).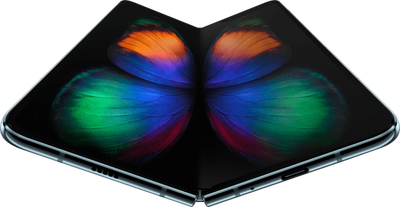 "If we do not hear from you and we have not shipped by May 31st, your order will be canceled automatically," the South Korean tech giant's U.S. subsidiary told Galaxy Fold pre-order customers in an email late on Monday, which was confirmed by a Samsung spokeswoman.
In a statement given to Reuters, Samsung said that U.S. regulations required the company to notify customers that pre-orders would be canceled if the product did not ship by May 31.
The South Korean company originally planned to roll out its $1,980 foldable phone on April 26, but was forced to delay the launch after several units sent out to reviewers broke during testing.
After recalling the review units, Samsung contacted pre-order customers on April 22, saying it would announce a new release date "in the coming weeks" and would take measures to strengthen the display protection. The device's screen was shown to be vulnerable to debris ingress, thanks to an iFixit teardown that was later removed at Samsung's request.
The development is the latest in a series of embarrassing events for Samsung, whose hybrid tablet/smartphone was supposed to demonstrate the company leading innovation in the mobile space. Still, at least the device in its current state won't get into the hands of thousands of customers around the world, which would likely have turned into a larger problem.
Samsung has said it plans to make at least 1 million Galaxy Fold handsets in the first year of production, compared to the total 300 million phones it produces annually on average. It originally closed pre-orders for the device early because of "high demand."