iFixit Removes Galaxy Fold Teardown at Samsung's Request
iFixit has decided to pull its revealing Samsung Galaxy Fold teardown. The decision is said to have been made after Samsung indirectly requested its removal from the website, which published the teardown on Wednesday. iFixit provided the following statement on its blog: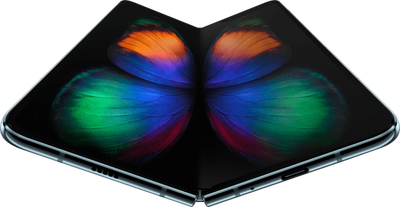 We were provided our Galaxy Fold unit by a trusted partner. Samsung has requested, through that partner, that iFixit remove its teardown. We are under no obligation to remove our analysis, legal or otherwise. But out of respect for this partner, whom we consider an ally in making devices more repairable, we are choosing to withdraw our story until we can purchase a Galaxy Fold at retail.
It's unclear why Samsung wanted the teardown removed, but a few possibilities come to mind. Perhaps the company intends to make significant changes to the design of the Galaxy Fold before it's officially launched, and it doesn't want a teardown on the web of a device that's substantially different to the one that eventually goes to market. Or maybe it was simply taking action against a partner that hadn't been given the authority to provide the device to iFixit in the first place.
Another interpretation, offered by The Verge's Dieter Bohn, is that Samsung didn't appreciate the bad press that came with the teardown, after it exposed the design flaw allowing debris to ingress behind the display, which presumably caused so many review units to break, and led Samsung to recall them and then delay the device's launch. Whatever the reason, it doesn't look terribly good for the company.
Samsung has yet to offer a new release date for the Galaxy Fold. In an email sent on Wednesday to pre-order customers about the delayed launch, Samsung said that it will update customers with more specific shipping information in two weeks. In the meantime, anyone still interested in checking out iFixit's teardown can find it on the Internet Archive's Wayback Machine.