Samsung Retrieving Defective Galaxy Fold Review Units as it Works to Fix Display Issues Before Launch
One day after Samsung said it was delaying the public launch of the Galaxy Fold smartphone, the company has now announced that it will be retrieving all Galaxy Fold devices that were distributed to reviewers (via Reuters). For many reviewers, the Galaxy Fold proved to be an unreliable smartphone as the display experienced multiple issues while being tested.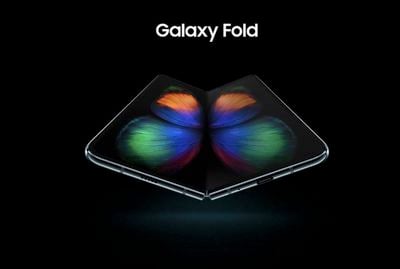 These issues included a random bulge appearing on the display, as well as flickering and failing screens. In many cases, the issues were enough to make the Galaxy Fold devices completely unusable. Now, Samsung will retrieve these units and prepare for the re-launch of the smartphone at an unspecified date in the future. The Galaxy Fold was originally set to launch on April 26.

"On the bright side, we have an opportunity to nail down this issue and fix it before selling the phones to a massive audience, so they won't have same complaints," said a Samsung employee, speaking on condition of anonymity.
In a few cases, reviewers removed a protective layer on the smartphone's screen that looked similar to plastic films that are meant to be peeled off of displays after you open a device. For the Galaxy Fold, this layer is not meant to be removed, leading to some of the display issues.
Still, not every reviewer with a broken Galaxy Fold removed the plastic film, suggesting that there are multiple issues with the device that Samsung will have to address before a wide launch to the public. In an email to pre-order customers about the delayed launch, Samsung said that it will update customers with more specific shipping information in two weeks. "Your pre-order guarantees your place in the queue for this innovative technology," the company promised.
When it does launch, the Galaxy Fold will be available for $1,980.