Siri Shortcuts, Screen Time, and iMessage Screen Effects Coming to macOS This Year
iOS apps and features including Shortcuts, Screen Time, and iMessage effects will be coming to macOS later this year, after they're first unveiled at Apple's Worldwide Developer's Conference in June. The information was shared today by 9to5Mac's Guilherme Rambo, who spoke with people familiar with the development of macOS 10.15.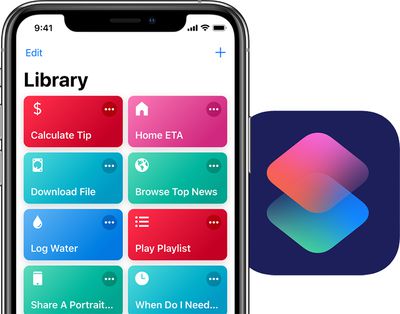 The major update to macOS, which is expected to launch in the fall, will include support for Siri Shortcuts. Apple updated the previous Workflow app for iOS to become ‌Siri‌ Shortcuts in September 2018, alongside the release of iOS 12. It allows you to create multi-step automations that you can initiate with a simple ‌Siri‌ command.
Today, Shortcuts has expanded to numerous third-party apps like American Airlines and Caviar. Later this year, Mac computers will get "system-wide" support for ‌Siri‌ Shortcuts, according to today's report.
Secondly, macOS 10.15 will see the addition of Screen Time, which tracks your device usage and reports back to you at the end of each week with statistics on what apps you use the most. Parents can use the feature to limit the time their kids spend in certain apps, and people trying to take a break from social media can set time limits on apps like Instagram and Twitter.
On macOS, this feature will work essentially the same as it does on iOS. It'll be housed in a new panel in System Preferences to customize its settings, and an overlay will appear when time limits are exceeded, where you can close the app or bypass the Screen Time lock with a passcode.
Lastly, macOS will be getting iMessage screen effects that have been exclusive to iPhones and iPads for a few years. These include full screen effects like Echo, Balloons, Confetti, and Lasers. On current versions of macOS, when an iPhone user sends these effects and they're read on a Mac, the iMessage screen on Mac simply states "Sent with [Effect Name]" below the message.
Today's news follows previous reports about Apple's plans to tie the iOS and macOS ecosystems more closely together. This includes letting developers release universal apps that work across ‌iPhone‌, iPad, and Mac devices, which could happen by 2021. Last year at WWDC, Apple also ported a few iOS apps to macOS for the first time, including Home, News, Voice Memos, and Stocks.