Presidential candidate Elizabeth Warren has shared another Medium post today, this one outlining a plan to enact a national right-to-repair law in the event that she is elected. Her stance on right-to-repair laws is just a portion of her Medium post, which mostly focuses on "leveling the playing field" for American farmers.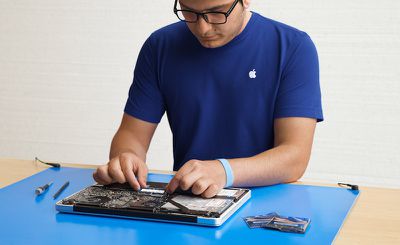 One of Warren's points centers on the fact that many farmers are forced to rely on authorized agents to repair equipment, leading to higher prices for the farmer. Warren says this is "ridiculous" and that farmers should be able to repair their own equipment, leading to her "strong support" for a national right-to-repair law.
Although Warren's post focuses on agriculture, Motherboard points out that her legislation would impact American customers across the board, from farmers fixing tractors to an iPhone owner looking to fix their smartphone at a lower cost without breaking warranty.

Elizabeth Warren: Farmers should be able to repair their own equipment or choose between multiple repair shops. That's why I strongly support a national right-to-repair law that empowers farmers to repair their equipment without going to an authorized agent.

The national right-to-repair law should require manufacturers of farm equipment to make diagnostic tools, manuals, and other repair-related resources available to any individual or business, not just their own dealerships and authorized agents. This will not only allow individuals to fix their own equipment — reducing delays — but it will also create competition among dealers and independent repair shops, bringing down prices overall.
Apple encourages users to visit authorized repair shops, or Apple itself, to fix its devices. The company also builds its devices with many proprietary tools that make it difficult for users to repair at home, as many iFixit teardowns have proven. If Warren's legislation passed, this practice by Apple would seemingly be under a microscope in Washington.
This is the second Medium post that Warren has shared that could affect Apple in some way if she becomes President of the United States. Earlier this month, Warren outlined a plan to "break up" big tech companies to prevent monopolistic behavior. For Apple, this means that it would either have to choose between running the App Store or selling its first-party apps on it, but not both simultaneously.
The presidential candidate also wants to unwind big mergers like Amazon and Whole Foods, Facebook and Instagram, and Google and Nest. Warren argued that undoing these mergers would promote healthy competition in the tech market and put pressure back on big tech companies, making them more responsive to user concerns about privacy.
You can read Warren's latest Medium post here.
Note: Due to the political nature of the discussion regarding this topic, the discussion thread is located in our Politics, Religion, Social Issues forum. All forum members and site visitors are welcome to read and follow the thread, but posting is limited to forum members with at least 100 posts.