16-Inch MacBook Pro With All-New Design Expected in 2019, 13-Inch Model May Gain 32GB RAM
Apple will release a new MacBook Pro with a 16-inch to 16.5-inch display and an all-new design in 2019, according to Apple analyst Ming-Chi Kuo.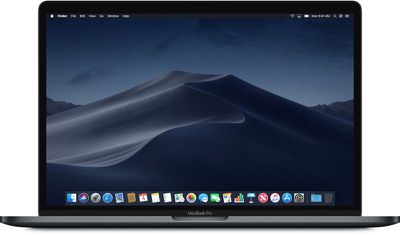 Tonight, analyst ‌Ming-Chi Kuo‌ released a research note looking at Apple's releases in 2019. MacRumors has obtained a copy of the report and perhaps the most exciting prediction for Mac users is the revelation that Apple is working on a 16"-16.5" MacBook Pro. Unfortunately the report provides few details beyond that it is an "all-new" design, suggesting Apple is revamping their current MacBook Pro design.
A 16"-16.5" screen would be the largest screen Apple has provided on a MacBook Pro since the discontinuation of the 17" MacBook Pro in 2012. Close followers of Apple's MacBook Pro refresh cycle have been expecting Apple to continue with the current design until at least 2020. The MacBook Pro last saw a redesign only two and half years ago.
Kuo also says Apple may add a 32GB RAM option to the 13-inch MacBook Pro, without providing further details.
More Predictions from Kuo:
- AirPower and New AirPods Said to Ship in First Half of 2019, New iPod Touch With Faster Processor Also Expected
- Two New iPad Pro Models, 10.2-Inch iPad, and iPad Mini 5 Said to Launch in 2019
- 2019 iPhones Can Wirelessly Charge Other Devices, Feature Frosted Glass and Larger Batteries, and More
- Apple Said to Release 31.6-Inch 6K Display With Mini LED-Like Backlight Design in 2019