Apple Exec Overseeing Siri Departs Role
Bill Stasior, who has been heading up Apple's Siri team since 2012, recently left his role as the leader of the voice assistant group, reports The Information.
Stasior was recruited from Amazon in 2012 to oversee ‌Siri‌ following the departure of Siri co-founders Adam Cheyer and Dag Kittlaus. Cheyer and Kittlaus had joined Apple when the company originally purchased Siri in 2010, but did not stay long.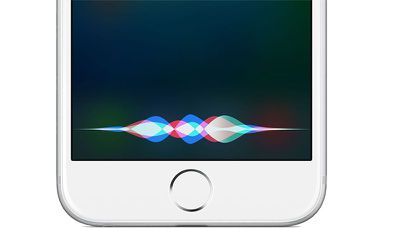 According to The Information, Stasior has stepped down from his role as leader of ‌Siri‌ but has not left Apple. The change in leadership is part of a restructuring effort by John Giannandrea, Apple's senior vice president of machine learning and AI strategy, who has taken over the ‌Siri‌ team.
Giannandrea, who has been pushing the ‌Siri‌ team to "focus more on long-term research" rather than incremental improvements, will be looking for a replacement for Stasior.
Giannandrea joined Apple in April 2018 as chief of machine learning and AI strategy, and at the time, it was reported that he would be overseeing both the Core ML and ‌Siri‌ teams. Ginnandrea was later promoted to SVP in December 2018.
Prior to joining Apple, Giannandrea spent eight years at Google, and in the time before that, he founded two companies, Tellme Networks and Metaweb Technologies.
Giannandrea's hiring came amid widespread criticism of ‌Siri‌, which has shortcomings in comparison to AI offerings from companies like Microsoft, Amazon, and Google. Apple made serious strides improving ‌Siri‌ in 2018 under Giannandrea's leadership, building out the capabilities of the AI assistant with features like Siri Shortcuts in iOS 12.