Gurman on 2018 iPhone Names: iPhone Xs, iPhone Xs Max, and Possibly iPhone Xr
Just two days before Apple is expected to unveil new iPhones at Steve Jobs Theater, Bloomberg's Mark Gurman has outlined the potential names of the devices, along with his other expectations for the media event.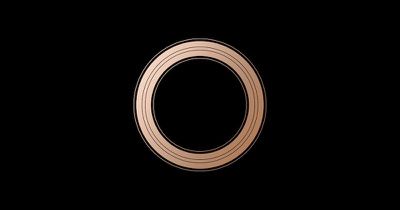 Gurman believes Apple will introduce three new iPhones, as widely rumored, including a 5.8-inch model named "iPhone Xs," a larger 6.5-inch model named "iPhone Xs Max," and a lower-priced 6.1-inch model that Apple has considered naming "iPhone Xr," according to his sources familiar with the company's plans.
Those three names have already surfaced in various reports over the past few weeks, and now that they've been corroborated by Gurman, who has a very reliable track record, there is an especially good chance they are accurate.
Apple has used "s" branding for several iPhone models over the years, including the iPhone 4s, iPhone 5s, and iPhone 6s, which were iterative versions of the iPhone 4, iPhone 5, and iPhone 6 respectively. iPhone Xs would keep with this trend, as the device is expected to closely resemble the iPhone X.
Gurman doesn't specify why Apple will apparently ditch its "Plus" branding for its largest iPhone, although "Max" certainly sounds fresher, and emphasizes that the 6.5-inch model would easily be Apple's largest iPhone ever.
Meanwhile, some Twitter users have speculated that "Xr" could be short for "X Reality," a mix of augmented reality and virtual reality, but it could also be short for something as simple as "regular"—we may never find out. Other speculated names for the 6.1-inch model include "iPhone Xc," à la iPhone 5c, and "iPhone 9."
Apple has routinely expressed a "profound interest" in augmented reality in particular, but it seems unlikely the company would emphasize the technology in the 6.1-inch iPhone, especially if it has only a single-lens rear camera.
Gurman also expects the 6.1-inch model to have an LCD screen, rather than an OLED display; an aluminum frame, instead of stainless steel edges; and a wider range of color options, with some reports mentioning blue, red, and orange. Like the current iPhone X, it should have a notched display and Face ID.
Many analysts expect the iPhone Xs to be priced from $899, with the iPhone Xs Max starting at $999 and the iPhone Xr priced anywhere from $699 to $849 in the United States. These would be the prices for the base models with 64GB of storage, with configurations up to 512GB expected to be available.
Last year, the iPhone X was released November 3, six weeks after the iPhone 8 and iPhone 8 Plus launched. This year, Gurman expects all three new iPhones to be available for purchase much closer to their announcement date, but he cautions that the 6.1-inch model could be available in limited quantities initially.
Apple may elect to delay availability of the 6.1-inch model entirely, according to some analysts, including JP Morgan's Rod Hall:
Still, Apple has faced tight supply of the new low-cost model due to minor complications fitting backlights for the LCD screen, according to people familiar with the matter. That could mean the lower-cost device ships in limited quantities initially, they said. Apple may be tempted to delay availability of the LCD version to gauge demand for the more expensive largest new iPhone, Goldman's Hall said.
Beyond the iPhone, Gurman expects the Apple Watch Series 4 lineup to be unveiled Wednesday. These models will likely have larger displays, as seen in a marketing image leaked by 9to5Mac's Guilherme Rambo and Zac Hall. The website also leaked a marketing image for the so-called iPhone Xs and iPhone Xs Max.



Gurman concludes his report with a list of other products in Apple's pipeline for release by the end of this year, including its long-awaited AirPower charging mat, a lower-cost notebook to succeed the MacBook Air, two new iPad Pro models with Face ID, and a so-called "pro-focused" upgrade to the Mac mini.
Our guess is that AirPower availability may finally be confirmed at Wednesday's event, alongside a new pair of AirPods with "Hey Siri" support, while new Macs and iPad Pro models with Face ID could be enough for an October event.
Many of these details have been rumored numerous times leading up to September, so fortunately there is just over 48 hours to go until the real deal. MacRumors will be providing live coverage of Apple's event from Steve Jobs Theater on Wednesday, starting around 8:15 a.m. Pacific Time.