Apple to Debut Low-Cost MacBook Air With Retina Display, Revamped Pro-Focused Mac Mini in 2018
Apple is working on several new products for its Mac lineup, including a new low-cost MacBook Air and a Pro-focused Mac mini, reports Bloomberg's Mark Gurman.
The upcoming low-cost MacBook Air will be similar in design to the current MacBook Air, but with slimmer bezels around the display. It will continue to be sized around 13 inches, and it will feature a Retina display.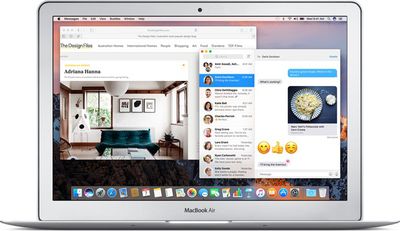 We've heard multiple rumors about the upcoming low-cost notebook, but it has been unclear whether it is part of the MacBook family or if it will be branded as a MacBook Air. Today's report makes it clear that the new machine is going to be positioned as a MacBook Air upgrade, aimed at students and schools with a lower price tag than MacBooks in the MacBook family.
Apple is continuing to make new MacBook models as well, and it's not yet clear how the company will differentiate the new MacBook Air from the MacBook. Right now, the MacBook's higher price tag, slimmer body, and Retina display set it apart from the MacBook Air.
Apple is also said to be working on an upgrade to the Mac mini, which has not seen an update since October 2014. Little detail is available about the upcoming machine, but it is said to be focused on pro users with new storage and processor options that are likely to make it more expensive than previous Mac mini products.


2017 rumors suggested Apple was working on a Mac mini that "won't be so mini anymore," which would be in line with a machine that has more powerful, less compact components.
Bloomberg suggests Apple could potentially be planning to introduce the new Macs in October, following a September event that will see the launch of new iPhones and new Apple Watch models.
New iPad Pro models with Face ID are also in the works, but it is not clear if these will debut in September or October.